Kidney Disease Persists in Black Community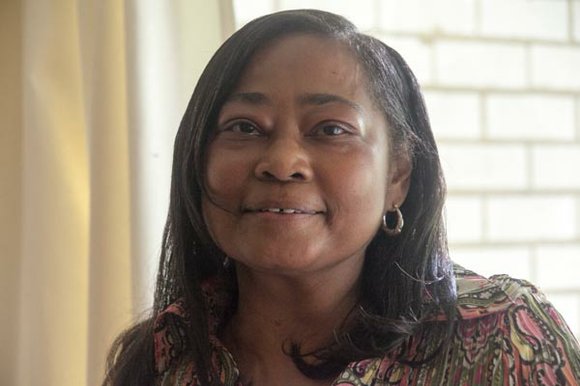 She wasn't supposed to survive.
Cherryl Jones often heard those words of doom, and with good reason.

In the early 1980s, the Temple Hills, Md., resident fought tenaciously with systemic lupus, and then discovered she was pregnant.

While lupus and pregnancy often can prove to be a fatal combination, Jones received even more disconcerting news.
"In my third trimester, my kidneys failed," Jones said. "I was devastated. All I wanted was to be able to see my child grow up. I didn't know what I was going to do."
Shortly after giving birth to a healthy baby girl, Jones received a kidney transplant. Still, the new kidney itself had a life expectancy of just five years.
"But, here we are today, 27 years later, and I'm still here and I've seen my daughter grow up," said Jones, 55. "I owe a lot to Dr. Clive Callender. He performed the transplant and he still takes care of me."
A longtime physician at Howard University Hospital and one of the foremost specialists in organ transplant medicine, Callender said kidney failure doesn't have to result in death.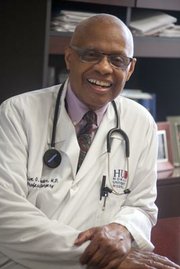 "If we love ourselves and live a healthy life, that race from cradle to the grave is one that we can happily lose," Callender said. "Cherryl has done well, she's changed her lifestyle and she has done the things necessary and she's blessed."
A native New Yorker who now lives in Silver Spring, Md., Callender, 76, helped develop the first minority directed dialysis and transplant center and Histocompatibility and Immunogenetic (H&I) laboratory in the country in 1973.
Located at Howard University Hospital in Northwest, the H&I lab provides a complete range of diagnostic testing services used primarily in the field of clinical organ transplantation. It provides around-the-clock coverage for clinical consultation and for final placement of organs from deceased donors, including kidney and other transplants.
In 1991, Callender founded the Investigator of the National Minority Organ Tissue Transplant Education Program, the first of its kind targeting African Americans, Latinos, Asians, Pacific Islanders, American Indians and Alaska Natives.
Kidney disease is the ninth leading cause of death in the United States, causing more deaths than breast or prostate cancer each year, officials at the National Kidney Foundation in New York said.
About 26 million Americans have the disease and most don't know it. Approximately 73 million Americans are at-risk for kidney disease due to diabetes, high blood pressure or a family history of kidney failure. Minorities and the elderly are at a greater risk of developing the dreaded illness.
"Minorities are 25 percent of the population, but almost 60 percent of those waiting for a transplant are minorities," Callender said, adding that those who consume soft drinks, red meat and fast food are also at great risk.

Additionally, among individuals with chronic kidney disease, African Americans experience faster progression of the disease during later stages compared to other races, according to medical officials.
The lifetime incidence of kidney failure is about 8.6 percent for blacks compared to 3.5 percent for other Americans, according to the Journal of the American Society of Nephrology.