Kidney Disease Persists in Black Community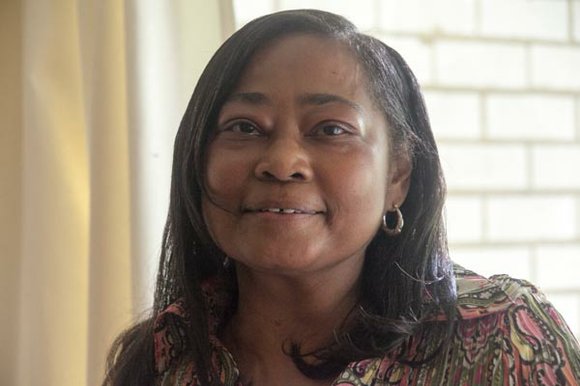 Medical experts said they're unsure of the reason for the disparity, but many agreed that blacks remain at great risk.
"Not only are African Americans more likely to be designated with chronic kidney disease at an early age, we are more likely to be diagnosed with the advanced stage of kidney disease and kidney failure which pose a huge burden on our physical, emotional and financial well being," said Dr. Constance Mere, a nephrologist at Howard University Hospital.
Richmond, Va., resident Darryl Cheatham's kidneys stopped working at an early age. He was 24, and after a year-and-a-half of waiting for a transplant and undergoing three hours of dialysis three days per week, Cheatham, 48, finally received a transplant. "It's an awesome blessing," he said. "Having a transplant is a second chance at life. I encourage people to donate."
More than 116,000 Americans are currently on the national organ transplant waiting list, with more than 94,000 patiently waiting for a life-saving kidney.

In 2012, an average of 13 people died each day while waiting for a kidney transplant, many of the fatalities were African Americans.
Because of the extended waiting list for a transplant, Callender established National Minority Donor Awareness Day, which is observed each year during the first week of August.
The goal is not only to raise awareness about the need for more organ and tissue donors, but to also prevent the need for transplants by promoting healthy lifestyles.
"It's very important that we understand there are ways to help fight this," Callender said. "I also believe the perception that African Americans are not interested in being donors or are not interesting in doing something about this is wrong."
Nearly 60 percent of Americans will develop kidney disease in their lifetime, according to a new analysis published in the American Journal of Kidney Disease. In comparison, the lifetime risk of diabetes, heart attack and invasive cancer is approximately 40 percent.

"This data clearly shows that Americans are more likely than not to develop kidney disease, which – in its later stages – is physically devastating and financially overwhelming," said Dr. Beth Piraino, president of the National Kidney Foundation.
"More importantly, if caught early, the progression of kidney disease can be slowed with lifestyle changes and medications," Piraino said. "This underscores the importance of annual screenings, especially within the at–risk population, to potentially prevent kidney disease and ensure every patient with kidney disease receives optimal care."