Lee Daniels' 'The Butler' Opens in D.C.
Film Recounts Story of District Resident Eugene Allen
8/14/2013, 3 p.m.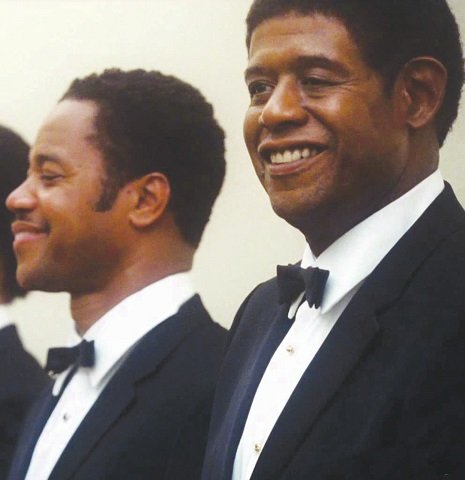 "This is the first time I ever saw a president stick his neck out for us," Allen's character, Gaines, tells his wife in the movie after the president sent troops to Arkansas to enforce his order to desegregate schools there.
The racial divide that existed in the 1950s as tackled in the movie, exists in some forms today, director Daniels said. "I can't believe I'm having this conversation in 2013," said Daniels, 53. "When we made this film, Trayvon Martin hadn't happened…but it shows that any white man can get away with killing a black man and that's crazy."
George Zimmerman, a neighborhood watch captain in a gated community in Sanford, Fla., fatally shot Trayvon in 2012.
Zimmerman, 28, claimed that he shot the unarmed 17-year-old in self-defense as the young man returned to his father's home after buying a bag of Skittles from a nearby grocery store.
Last month, a jury acquitted Zimmerman of murdering Trayvon.
Daniels said America remains full of people who only view blacks as targets or, at the least, troublesome individuals.
"We choose to ignore that white Americans will never be able to understand (African Americans)," Daniels said, regarding racial profiling.
Earlier this year, Whitaker also experienced the unpleasantness of randomly being stopped and frisked at Milano Market on Broadway in New York.
In an interview with journalist Gayle King for Oprah.com, Whitaker, 52, said everyone must stand together if America will be free of racism.
"I'm hoping that people will recognize that they need to stand up and have their voices heard," Whitaker said.
While the film prominently noted the passage of the Voting Rights Act in 1965, Daniels lamented the recent legislation which overturned the bill.
"They are saying now, that if my grandmother doesn't show identification at the polls, she cannot vote," Daniels said.
However, there's at least one cast member who expressed an opposing view about where America stands as related to race.
In an interview televised earlier this month on the Oprah Winfrey Network, British-born actor David Oyelowo, who portrays the militant son in the film, said he sees the movie as a love letter to America.
"I just think you'd be hard pressed to find another country on planet Earth that has made the strides this country did in the 20th century," said Oyelowo, 37.
The film, shows America's struggle and fight for freedom, Oyelowo said. "I just think that this country celebrates freedom and the right to it in ways that very, very few other countries … have managed to," he said.
The film opens locally at the AMC Loews Georgetown 14 in Northwest and at select theaters in Alexandria, Va., and Largo and Gaithersburg, Md.