LETTERS TO THE EDITOR: Foul Ball!
8/14/2013, 3 p.m.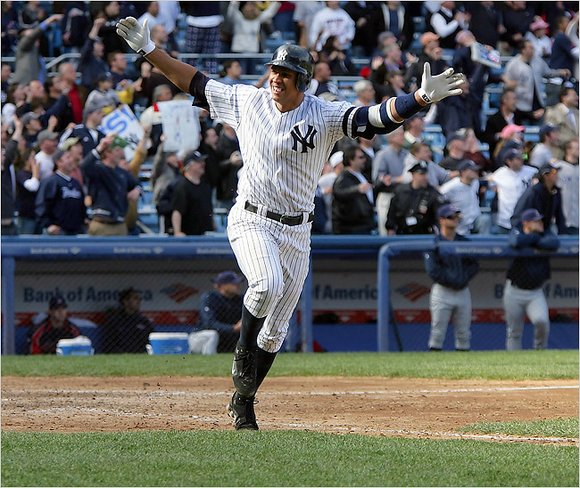 Stacy M. Brown's article, "A-Rod Strikes Out," August 8, 2013, (excuse me for saying) is "old news." This story has been written and talked about so much that it's getting to be downright pitiful.
Major League Baseball has been after Alex Rodriquez ever since he signed that historic contract, and now the New York Yankees see a way to get out of it. A-Rod is doing nothing any differently than countless other players have done and will continue to do. If Major League Baseball wanted to make an example of someone why didn't it go after Roger Clemens? You know why: it's all about the money, that big contract!
I would have preferred to read more about A-Rod's ownership of those apartments in Prince George's County and what steps the tenants are taking to ensure that he maintains his properties.
Robert Lowry
Prince George's County
A True District Stalwart
As a long-time resident of Ward 8, I would like to express my heartfelt condolences to the family of the late James Bunn. I would also like his family to know that Mr. Bunn was well respected and loved by so many people in this city.
James Bunn's legacy can truly be looked upon as being a role model for young people in the District, and he will be sorely missed. He really cared about the community that he lived in, providing jobs and business opportunities to so many. It wasn't just the name on his building; he had a real presence on Martin Luther King Jr., Avenue in Southeast – he made it personal – always chatting with residents – and checking on the status of projects taking place in his beloved ward and in other quadrants of the city.
My prayers are with his family at this time. I sincerely hope that they find peace in knowing that their loved one was loved by so many others.
Peter L. Mahoney
Washington, D.C.