Students Provide Guidance to Peers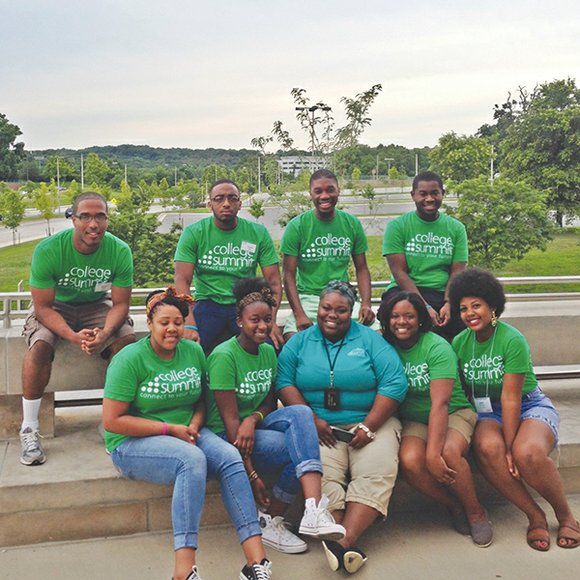 Every year, thousands of students from across the country embark upon what often becomes a long and arduous journey. They fill out applications, search for scholarships, dole out hundreds of dollars to pay fees to prospective colleges, and lay out their hopes and dreams in personal statements.
However, for those who lack a strong support system that includes parents, friends and school administrators, postsecondary plans sometimes rarely come to fruition.
Longtime education professional Shana Payne wants to end the cycle of low expectations among students who might be discouraged from attending college.
"It's very clear that there are some who are encouraged to go to college and some who [wouldn't even be considered]," said Payne, 35. "[We have to reach] the students who have a desire but don't know how to get there," the Greenbelt, Md., resident said.
Payne is the executive director of the District office of College Summit, a national nonprofit located in Northwest, aimed at increasing college enrollment in low-income communities. She helps create curricula and organizes activities for students unfamiliar with the college application process.
Founded in 1993, College Summit's network includes 180 schools nationwide and more than 50,000 students – 4,000 of whom attend high schools in the Washington metropolitan region. While the organization offers college preparation courses for its partner schools, its main initiative focuses on peer mentorship and galvanizing students to promote the idea of college to other students.
"You see a change when you get the middle-tier students and the B and C students excited about going to college," said Payne. "When they're able to show their peers the path to college, a culture shift is created [among prospective students who weren't previously] focused on getting [to that level]."
In June, faculty members in each partner school selected a group of rising high school seniors to become peer leaders, College Summit ambassadors and college admissions advisors. Peer leaders attend a four-day workshop on a college campus where they write resumes, draft personal statements, and learn about financial aid.
By the end of the workshop, peer leaders are prepared to guide underclassmen through the application process.
"You have a group of rising seniors who are giving up four days of their summer to write, work in teams and [learn to] speak to authority figures," said Cliff Crosby, 38, school partnership manager at College Summit in Northeast. "It's just like being in school again. Not a lot of young people want to do that."
Jovan Davis, a former College Summit peer leader, said he met individuals from different social and ethnic backgrounds during a summer workshop at Trinity College in Northeast two years ago. That experience piqued his interest in sociology – a discipline he currently studies at Morehouse College in Atlanta.
"There was a lot of diversity and I had to quickly adjust," said Davis, 18, who lives in Upper Marlboro, Md. "That was my introduction to the college experience. By the time I got to Morehouse, I knew how to work with different people."