Students Provide Guidance to Peers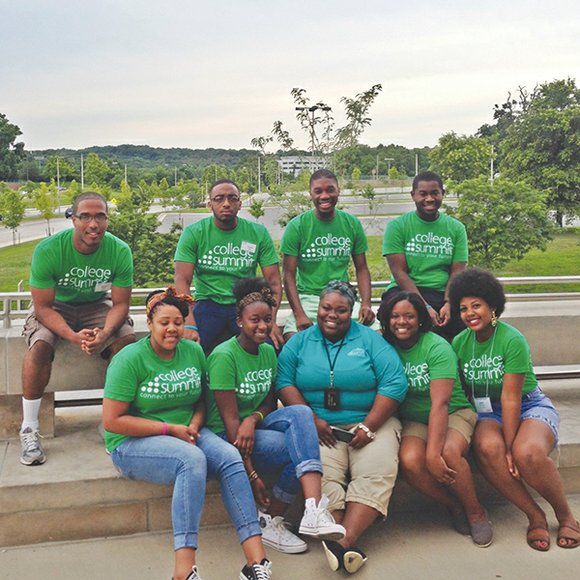 In July, Davis and 14 of his colleagues, who worked as alumni leaders and mentors, conducted four workshops at the University of Maryland Baltimore County, where they organized team-building exercises and group forums for 250 peer leaders.
Teriece Jones, an alumni leader coordinator with College Summit and a junior who attends the College of Southern Maryland in La Plata, Md., often called on her teammates to openly engage peer leaders – especially those who were homesick and discouraged by the rigors associated with college prep activities.
"I wanted the alumni leaders to provide the same experiences for the peer leaders that they were given when they went through the program," said Jones, 21. "[The goal is to] provide a holistic view of what we're doing to prepare students for college. They have to make sure that everyone is [positively] affected [in] the sessions," said Jones, who hails from Brandywine, Md.
Tim Spicer, a senior at Morehouse College who participated as an alumni leader for a second consecutive year, was eager to duplicate the positive experience he had in 2009 during a summer session at the University of Richmond in Richmond, Va.
"I appreciated the mentorship that I received at College Summit," said Spicer, 21 of Arlington, Va. "I just want to let these [students] know that college goes by quickly, so take advantage of these opportunities. The next four years will shape your life."