Duncan Selected as Producing Artistic Director of African Continuum Theatre Company
WI Web Staff | 8/15/2013, 4:06 p.m.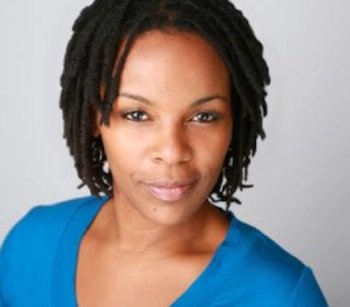 Thembi Duncan has been named as producing artistic director of the African Continuum Theatre Company, the board of directors announced Thursday.
Duncan, an actress, playwright and director who served as lead teaching artist at Ford's Theatre for the past four years, is a 15-year veteran of the D.C. area theater scene. She will officially take the helm of African Continuum on Sep. 2, following the retirement of former African Continuum Executive Director JoAnn M. Williams.
Duncan's vision is to produce high-quality theatre that highlights the range of African-American voices and strengthens African Continuum's brand on a local, national, and global level. She also plans to develop strong education programming.
"Having spent the past four years focused on arts integration, I plan to continue exploring the benefits of the arts as tools for learning," she said.
Duncan and the board are currently engaged in long-term planning with the establishment of sound governance policies that produce transparency, accountability, and organizational sustainability.

"Thembi Duncan is the right person to lead African Continuum into the 21st Century," said Dwight D. Deneal, the board's chairman. "Her enthusiasm, strong work ethic, artistic talent, and deep sense of purpose will serve the mission of African Continuum well under her leadership."
The award-winning theatre company has existed for more than 20 years and has a rich history of providing opportunities to African-American actors, designers and directors.
The 2013-14 season, dubbed the Year of the Phoenix, will include a staged reading of Christina Ham's "Four Little Girls," directed by Tony Award-winning actress Phylicia Rashad and co-produced by Project1Voice and Howard University, in cooperation with the Duke Ellington School of the Arts and the Kennedy Center; "A Blaze of Horns," a staged reading of 10-minute plays by local playwrights including Michael Bobbitt, Caleen Sinette Jennings, Paige Hernandez, and Jennifer L. Nelson at the Atlas Performing Arts Center; and "Blackbird Griots," a devised work featuring several renowned local performers and directed by Scot Reese, for the 2014 Atlas Intersections Festival.
The season will begin with a staged reading of "Mon Chaton," a play that explores the experiences of gays and lesbians during the Harlem Renaissance. The play was written and directed by Duncan as part of the 12th annual Page-to-Stage Festival at the Kennedy Center.
For more information, visit www.african-continuum.org.