Report: Adult Obesity Rates Hold Steady But Remain High
Rates Top 30 Percent in 13 States; Highest in South, Midwest and Among Baby Boomers
Trust for America's Health | 8/15/2013, 6:13 p.m.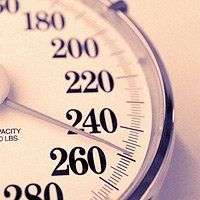 Rates vary by income. More than 31 percent of adults ages 18 and older who earn less than $25,000 per year were obese, compared with 25.4 percent of those who earn at least $50,000 per year.
In addition to the latest data showing a stable rate for adult obesity, a new report released by the Centers for Disease Control and Prevention (CDC) earlier this month shows 18 states and one U.S. territory experienced a decline in obesity rates among preschool children from low-income families. The report provides state-specific trends in obesity rates among children ages 2 to 4 who are enrolled in federal health and nutrition programs, such as the Special Nutrition Program for Women, Infants, and Children (WIC).
"After decades of unrelenting bad news, we're finally seeing signs of progress. In addition to today's news about the steady rates for adults, we've seen childhood obesity rates declining in cities and states that were among the first to adopt a comprehensive approach to obesity prevention," said Risa Lavizzo-Mourey, MD, RWJF president and CEO. "But no one should believe the nation's work is done. We've learned a lot in the last decade about how to prevent obesity. Now it's time to take that knowledge to scale."
F as in Fat features a series examining high-impact policies to prevent and reduce obesity in the United States. The series highlights significant policy accomplishments over the past decade, including: historic changes to nutrition standards for school foods; improved health screenings for children; changes to improve nutrition and health counseling in the WIC program; increased understanding about how the built environment affects our ability to eat healthy foods and be physically active; the growth of a "complete streets" movement; the launch of a Prevention and Public Health Fund and National Prevention Strategy; and a growth in community-based programs for obesity and related illnesses.
The report includes a growing set of strategies that have improved health- but stresses that they are not yet implemented or funded at a level to reduce obesity trends significantly. Some key recommendations from the report regarding strategies that should be taken to scale include:
All food in schools must be healthy;
Kids and adults should have access to more opportunities to be physically active on a regular basis;
Restaurants should post calorie information on menus;
Food and beverage companies should market only their healthiest products to children;
The country should invest more in preventing disease to save money on treating it;
America's transportation plans should encourage walking and biking; and
Everyone should be able to purchase healthy, affordable foods close to home.
The full report with state rankings in all categories and new interactive maps are available at http://www.fasinfat.org/. TFAH and RWJF collaborated on the report, which was supported by a grant from RWJF.
2012 STATE-BY-STATE ADULT OBESITY RATES
According to recently released CDC data, part of the 2012 Behavioral Risk Factor Surveillance Survey, adult obesity rates by state from highest to lowest were:
Note: 1 = Highest rate of adult obesity, 51 = lowest rate of adult obesity.