Howard University to Offer Online Courses in 2014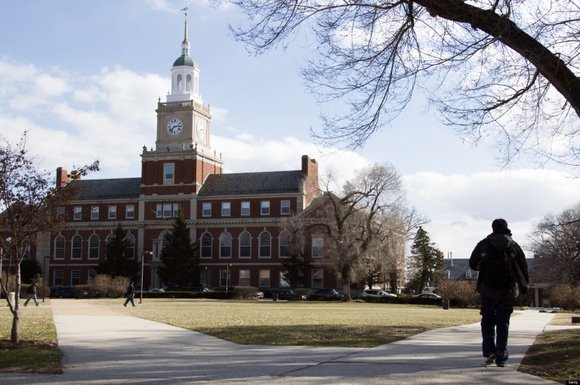 Howard University, aiming to attract more nontraditional students, will offer a new online course of study as part of its expanded slate of blended curriculum and programs beginning in fall 2014.
Working in partnership with the renowned Pearson Higher Education consortium, the "Howard University Online" service will be the largest fully-Internet learning program at any of the nation's Historically Black Colleges and Universities.
"This new initiative directly supports the University's strategic priority to enhance teaching, learning and research," said Wayne A.I. Frederick, the university's provost and chief academic officer. "It builds faculty capacity to enhance our instruction delivery to meet the needs of the 21st century learner as well as our reach beyond our Washington-based campus to the world through our new partnership with Pearson."
The new initiative, which is expected to create about 25 select online degree programs at the prestigious university in the next few years, will also make it so that participating students will rarely need to visit the Northwest campus.
While the costs and selection of the new programs have yet to be revealed, they are touted as high-quality, rigorous offerings that drive student achievement. The initiative also serves as an alternative for students in need of a more flexible way of earning a degree.
Boston-based Pearson — known in academic circles as the world's leading provider of online learning — delivers services to 70 countries.
According to Pearson officials, Howard is among 200 colleges and universities across the country that are poised to work with the company to address the ongoing demand for results-oriented online learning programs.
"We are honored to be working with Howard University to expand the institution's online program offerings and reach both non-traditional and international students," said Don Kilburn, Pearson's vice chairman. "To remain competitive in today's environment, institutions increasingly need to offer high-quality online degree programs to reach students who need flexibility. This HU-Online partnership will do just that."