'I Was There…'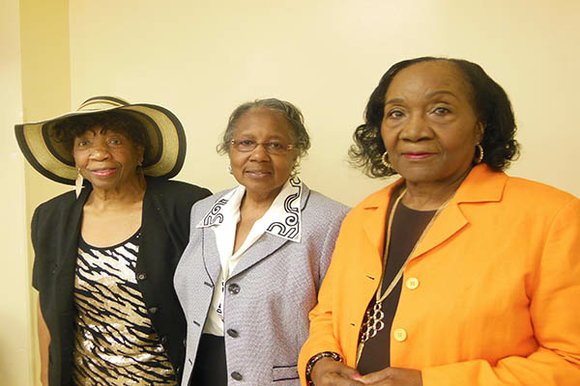 Beverly Cowser, a retired D.C. public school teacher, was only 18 years old when she came to the District for the famous March. She paid $24 to take the Greyhound bus to meet her girlfriend on what became her first solo trip from her home in Raleigh, North Carolina.
"I had worked all summer and decided I was going to Washington, D.C. I wasn't fully conscious of what was going on. Really, I didn't have a clue. But I realized in time what the march was all about. Everything was so exciting to me. It was surreal," Cowser said.
Similarly, at 19, former Ward 8 Councilmember Sandy Allen said the civil rights struggle had already been a part of her life in D.C. She attended the March because she "wanted to be a part of history," she said. She rode the bus from Southeast to the Mall, where she was "shocked to see the multitude of people."
"Dr. Martin Luther King was going to talk about freedom for Black people and civil rights and it was exciting to see people from every walk of life gathered together for the same purpose."
Sadie J. Hawkins, 76, moved to Washington, D.C. in her early 20s seeking better employment opportunities. In her hometown of Tuscaloosa, Ala., everything was segregated and a lot of the better jobs were not offered to Blacks. She landed a job at the U.S. Census Bureau where she worked until she retired.
Hawkins said she heard about the March and wanted to see what was happening. "I was single and I wanted to be a part of it and I wanted to see history. I actually saw Dr. King. It was just a good feeling to be there. A lot of people had their children. A lot of people were from out of town. But everyone was on one accord."
Jean Peterson Jones had similar memories, but was most astounded by number of actors and entertainers, including Harry Belafonte, in the crowd.
"I saw Marlon Brando," the West Virginia native said. "He winked at me," she noted, with a smile. I stayed there the entire time and when it was over, I got back on the city bus and went home."
She's shared her experience with her children and grandchildren, she said. She also remembers talking about that historic day with some of her co-workers back at the job at the Defense Department where she worked after moving to D.C. in 1951.
Jones, 79, believes the March had an encouraging impact on the race. "It was the beginning of a lot of positive things that happened for us [Blacks]. It's up to the young people now to carry on the work started by Dr. King," Jones said.
Ruby Gaines was a wife and a mother of two small children when she attended the March with her husband and their children in tow. "We didn't expect this large crowd, but it was so exciting; very upbeat. The event made you very proud to be an American and proud of Dr. King because he was such a dynamic speaker. It felt like a large family. It's been 50 years, but if feels like it was yesterday."
Gaines became a public school teacher, instructing first grade at Hendley Elementary School in Southeast for 28 years. She even shared with her first graders her experience at the March on Washington. "I always tell everyone young and old: 'I was there. I was there.'"