Open Wide the Freedom Gates
Challenging the Official Narrative on the Roles of Women in the Civil Rights Movement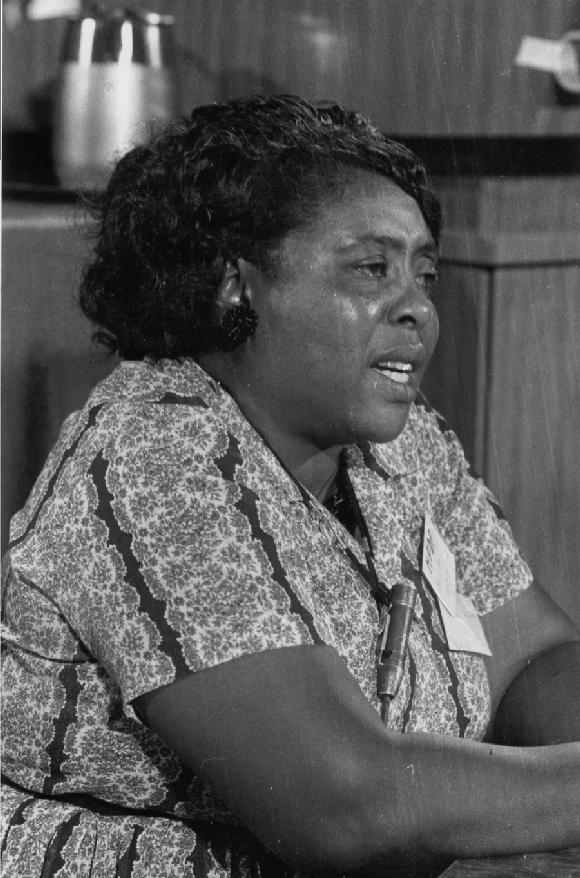 Martin Luther King Jr. Malcolm X. Medgar Evers.
The list of men made famous for their involvement in the Civil Rights Movement is long and well-documented.
But, what of the women who toiled both at their side and in the background and made equally significant contributions and sometimes greater sacrifices?
"The number of women who experienced the movement and received no recognition is enormous," said Michelle Wallace, a professor of English at the City College and Graduate Center of the City University of New York.
A feminist author, Wallace, 61, gained fame in 1979 when, at age 27, she published, "Black Macho and The Myth of The Superwoman," a book in which she criticized Black Nationalism and sexism.
"No Black women spoke during the original March on Washington for Jobs and Freedom in 1963, but women were very important and, later I understand that Myrlie Evers, Medgar's widow, was on the program to speak and to talk about the Black women of the movement but she was unable to attend and someone else, a man, took her spot," Wallace said.
The longtime professor laments that television stations repeatedly have broadcast only snippets of the march, and have failed to televise the entire event, something that could shed more light on the role of women in the movement, Wallace said.
"I remember watching the March all day. It was an all-day event and it was broadcast live," she said. "Today, you can't see it all because the networks own it and they control it and I just don't know why they won't show it in its entirety."
Wallace said women who have received less than their fair share of recognition include, the late Coretta Scott-King and Malcolm X's widow, Betty Shabazz.
The list also includes Jo Ann Robinson who headed the Women's Political Council in protesting the segregation of buses; Rosa Parks, Fannie Lou Hamer of the Mississippi Freedom Democratic Party; Dorothy Height of the National Council of Negro Women, and Ella Josephine Baker, the civil and human rights advocate who worked alongside W.E.B. Du Bois, Thurgood Marshall, A. Philip Randolph, and King.
Baker also mentored Diane Nash, Stokely Carmichael, Parks, and others.
"In reality, women were heavily involved in the struggle," Wallace said. "I'm a feminist, but I believe that men, women, and families have to work together for change. As my mother said, so many things remain to be accomplished but it seems that when we take one step forward, we always get pushed back two steps."
The steps backward are evident in the plight of children, said Marian Wright Edelman, president and founder of the Children's Defense Fund in Northwest Washington, D.C.
"Fifty years after the March on Washington for Jobs and Freedom, we still haven't created a level playing field for every child. At Dr. King's death in 1968, when he was calling with urgency for an end to poverty in our nation, there were 25.4 million poor Americans, including 11 million poor children, and our Gross Domestic Product (GDP) was $4.13 trillion," said Edelman, 74.