Adrianna Freeman Visits Sasha Bruce House
Black Country Singer Performs Hit Single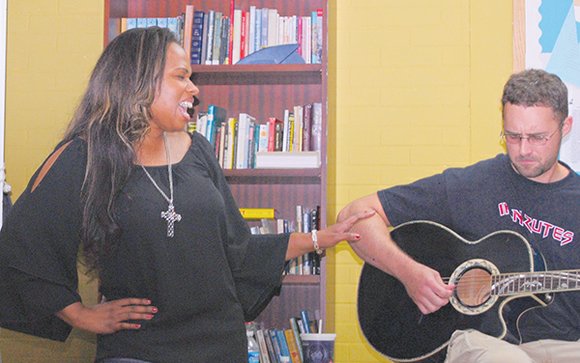 Freeman said children are products of their environment.
"Hopefully, the song will bring awareness to how parents' decisions can have long-term effects on children's emotional health," she said.
The accompanying music video to the song depicts a troubled home life in which a young girl's mother has passed out with a bottle of liquor lying next to her head.
The mother often brings home different boyfriends, hoping that one of them will fall in love with her, but the men never stay.
Throughout the video, Freeman is pictured as a guardian angel, dressed in white, protecting the child from the various shortcomings of her mother and the dangers of bringing strange men into the home.
Freeman's song and video, which airs on CMT, resonated with one youth at the Sasha Bruce House. She said her mother struggled with addiction and consequently, at 13, the teenager, found herself caring for her three younger siblings. Three years later, she gave birth to her own son, and her stepfather began to sexually abuse her. Eventually, she and her son landed in the foster care system. At 18, with her child in tow, she set out on her own.
"This has given me the opportunity to help. To reach out," Freeman said. "Maybe it'll help thousands of people, maybe more."