Back to School Preparations Critical to Student Success
Shireen K. Lewis | 8/21/2013, 3 p.m.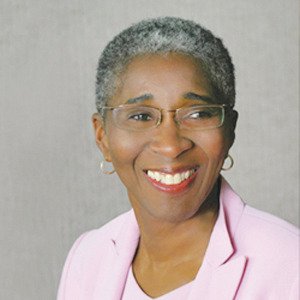 So it's time to start preparing for school after the summer break. For those going into 10th and 11th grades, this is all about preparing for college admission. At SisterMentors, the nonprofit program that I run, we have been preparing girls for college since middle school. But if you are only now starting to prepare as a 10th or 11th grader, it is not too late. As one college admission staff told our girls recently, "It's not about how you start, but about how you finish."
So let's begin with some tips gained from SisterMentors' annual college visits, primarily from admission staff at the University of Maryland and the University of Virginia.

Academics, academics, academics. Yes, I said it three times because it is so important. Admission staff emphasize that academics play a major role in their decision to admit you to their university. And when it comes to more selective universities like the University of Maryland and the University of Virginia, academics is the deciding factor. However, it's not just about getting good grades in regular classes but about getting good grades in the most challenging classes your school offers in "foundation" classes.

The most challenging classes your school may offer are Advanced Placement (APs), International Baccalaureate (IBs), or Honors classes. Foundation classes are not electives but are Math, Science, English and Social Studies. If you have two years of a foreign language or speak a language other than English, that will also boost your application. The bottom line is this: take the most challenging classes your school offers in foundation classes and get As and Bs. As one admission staff told the girls in SisterMentors, "You can't get 'C' grades and expect 'A' opportunities." Most 10th and 11th graders can push themselves and do better in academics. You are one of them.
Guidance Counselor. Introduce yourself to your guidance counselor and visit him or her regularly. I hope you are not asking yourself "who is my guidance counselor?" or saying "my guidance counselor is always busy and I don't want to bother her." Please understand that you are not "bothering" your guidance counselor. It is his or her job to sit with you and give you advice on preparing for college. Please get your parents involved here and ask them to keep in touch with your guidance counselor to get regular updates.

Guidance counselors are important because they will write you a recommendation for colleges you are applying to and will have college information that will help you. Their recommendation letter will be stellar if they know you well and can talk about your hopes, dreams and challenges. I tell high school girls in SisterMentors to go see their guidance counselor at least every two weeks. Make an appointment, or go stand at the door and wait.
PSATs and SATs. You may be saying, "I don't do well on standardized tests." That's okay. I don't do well on them either but that doesn't prevent us from having a strategy to get a good score. Take a preparatory (prep) course. Yes, I know they can cost a lot, but they are worth it, especially those courses that have a track record of success. These tests are really not about how knowledgeable you are, but about how well you can take tests. PSATs and SATs are important because they may not only help get you admitted to the college of your choice, but also make you eligible for scholarships and grants. In other words, you get free money.