BDPA Helps Bridge 'Digital Divide'
Margaret Summers | 8/21/2013, 3 p.m.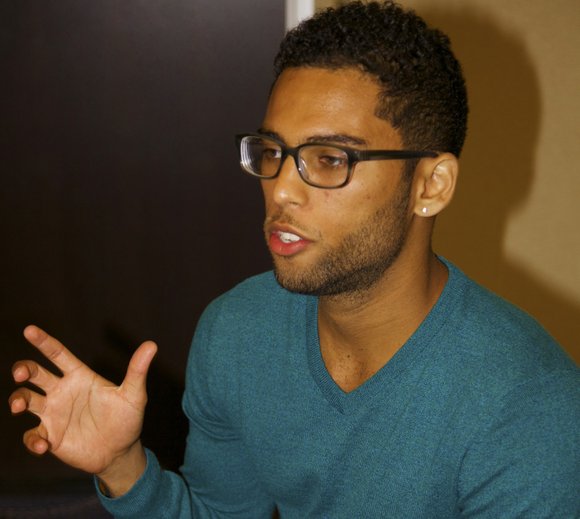 The digital revolution in the U.S. was growing 38 years ago. Corporations were replacing electric typewriters with desktop computers. Consumers started purchasing computers for home use. Schools placed computers in classrooms. But in Philadelphia, Pa., Earl Pace and the late David Wimberly, both African Americans, worried that African Americans and other people of color would be left out of the IT (Information Technology) industry.
They founded the Black Data Processing Associates (BDPA), which currently has 45 chapters, including the District's, and more than 2,000 members. Its ethnically diverse membership includes IT professionals and college students majoring in Science, Technology, Engineering and Math (STEM).
"The 'digital divide' has become wider" despite BDPA's efforts, Monique F. Berry, BDPA's national president said. "It starts in elementary school, where our children are discouraged from taking the harder sciences. In colleges, our students don't have mentors in the sciences and IT. BDPA mentors and encourages college students to enter IT."

Recently, BDPA held its 35th annual conference at the Washington Hilton Hotel in Northwest. The event, sponsored by corporations that include Johnson & Johnson and Hewlett-Packard, attracted more than 500 to the career fair and technology expo at the bustling downtown locale.
"We don't have enough decision makers and check writers in IT," said Berry. "At our conference, there are chief information officers and chief executive officers who look like us."
A 2010 Pew study revealed that more African Americans and Latinos than whites access the Internet through cell phones, primarily for entertainment.
Berry said the skills many African American children and teens develop in playing computer games will not help them in IT. "Playing computer games is a consumer skill," she said. "We teach young people advanced computer programming."
One hundred thirty college and high school students attended this year's conference, Berry said. Twenty students hailed from the greater Washington metropolitan area. The conference's three-day Youth Technology Camp, which focused on such topics as women in IT, developing android applications, and animation using Adobe Flash, served as an additional means for reaching young people.
The conference includes a national High School Computer Competition, established in 1986 by Jesse L. Bemley, director of the Southeast-based Joint Educational Facilities, Inc. "It marked the first time high school students participated in the conference," he said. Bemley's organization teaches young people advanced computer programming, contemporary mathematics and robotics.
The High School Computer Competition consists of oral and computerized examinations and a programming component. "In the programming component, students have seven to eight hours to create a website which can perform transactions that day," explained Berry. Seventeen teams competed this year, including those from the District and Northern Virginia.
Students enjoy networking with conference participants from around the country.
"I learn about new concepts at the conference," said Michael Bijou, 23, a Bowie State University senior from Southeast. "I hear about the hottest new technologies, and talk to people who understand what I'm talking about." Bijou hopes to earn a Ph.D. in computer science and work for the Federal Communications Commission in communications technology and mobile networking.