College Retention: Keeping Students Engaged and Enrolled
Deborah D. Grison | 8/21/2013, 3 p.m.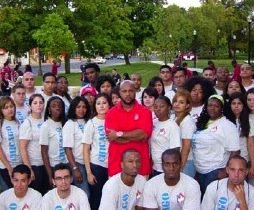 Retention programs and support services are often incorporated into Historically Black Colleges and Universities (HBCUs), including Jackson State University, located in Jackson, Miss.
As a diverse, technologically-advanced four-year university, Jackson State offers a retention program based on its commitment to prepare students for global leadership. But how does a school challenge the mind of young people who may be homesick or having trouble assimilating into a new environment?
By offering an amazing First Year Experience, said Sonya D. Webster, retention coordinator of Undergraduate Studies. The First Year Experience (FYE) begins as soon as a student is accepted into the university and is designed to help students meet their expectations, conquer challenges and achieve their academic goals. The First Year Experience includes both curricular and co-curricular components to help students make a smooth transition to university life and enhance their college experience in and out of the classroom.
"The reasons why students do not return after their freshman year are vast, with the primary one being financial. From there the reasons range from medical to family issues; however, the mission of the FYE is to increase freshman to sophomore retention by providing an exceptional educational experience common to all freshmen. Throughout the year, FYE students are provided opportunities for creating academic, social, service, leadership, and co-curricular activities," she said.
Additionally, Webster noted the use of an Academic Alert System by instructors to monitor the progress of students by charting class attendance and academic performance.
"Students have so many ways of keeping in contact with family from a distance these days, that between the programs the schools offer and technology like Skype and Twitter, retention should be far less a concern than years ago," McFadden said.