D.C. Political Roundup: Grosso Presses for Publicly-Financed Campaigns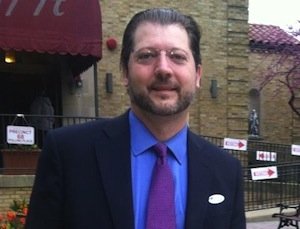 D.C. Council member David Grosso (I-At Large) is the chief author of a bill that would allow candidates to publicly finance their campaigns for elected offices in the District.
Grosso is lobbying his colleagues on the D.C. Council to support the "Public Financing of Political Campaigns Amendment Act of 2013", a bill that would allow candidates in the District to run for political office with small contributions from individuals and limited public funding. Grosso, 43, said that corporate contributions to District elected officials have prevented the average citizen from having a meaningful impact on the political process.
"We have faced this issue here in the District where corporate money has tainted our election process," the council member said. "On both the national and local level we must empower citizens and engage them in the government. Corporate dollars often corrupt politicians and drown out the electorate."
The bill states that candidates would qualify for public financing by raising contributions of $100 or less from individuals. The candidates would then receive a grant for the primary and general elections and could continue raising funds.
Each additional $100 raised would be matched by $400 of public money, with the intent of ensuring that candidates who use the system can compete with well-financed opponents. States such as Arizona, Connecticut, Maine and North Carolina use a similar citizen-funded system.
D.C. Council member Kenyan McDuffie (D-Ward 5) has signed on to the bill. On July 11, the Committee on Government Operations, which is led by McDuffie, 37, held a public roundtable on the bill at the John A.Wilson Building in Northwest.
Ward 8 Democrats to Hold Biennial Convention
The Ward 8 Democrats will hold their biennial convention to elect officers, make amendments to its bylaws and offer resolutions on pressing political issues locally and nationally on Saturday, Sept. 21 at the Imagine Public Charter School in Southeast. Interim Ward 8 Democrats President Markus Batchelor announced the plans for the convention on Saturday, Aug. 17 at the organization's monthly meeting that took place at the Brighter Day Ministries Church in Southeast.
The election of a new president, first and second vice president, treasurer and recording and corresponding secretaries will be one of the most important matters to deal with during the upcoming convention. Derrick Colbert, an advisory neighborhood commissioner for single-member district 8C04 is a candidate for the Ward 8 Democrats' presidency.
"I want to bring more Ward 8 residents who are ages 18-40 into the organization," said Colbert, 36. "I also want to restore seniors as important members of the organization. My work as a community advocate and grassroots organizer qualifies me to lead this organization."
Natalie Williams, an advisory neighborhood commissioner for single-member district 8A07, and political activist Ronald Williams plan to compete with Colbert for the presidency.
Former D.C. Council member Sandy Allen and Mary Cuthbert, a longtime advisory neighborhood commissioner for single-member district 8C03, will serve as the convention's co-chairs. Allen, 69, said that in addition to organizational activities, people who attend the convention will be able to participate in a mini-health fair.
Any registered Democrat in Ward 8 can come by and cast their vote for their candidate from 12-2 p.m. The results of the elections will be tallied by members of the District of Columbia Democratic State Committee after the voting ends.