New P.G. County Schools Chief Makes Rounds on First Day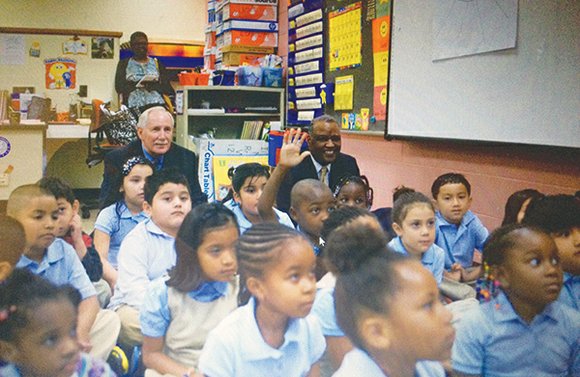 Alan Vargas, 9, was returning to Bladensburg Elementary School accompanied by his mother Doris and a sister who's beginning kindergarten and his brother who's starting first grade.
Asked how he felt about going back to school, Alan, who's in the fourth grade said "It's good because this is a new year."
Inside Bladensburg Elementary School, new teachers and veteran teaching staff hugged students,wiped away tears, launched into the curriculum and established rules of the classroom.
"We don't play basketball with the trash can," admonished fifth-grade teacher Karen Card to a boy who shot his milk container into the can. "Look at me. I don't want to talk to you again."
Card described the first day of school as New Year's Day. "The kids come with brand-new attitudes," she said of her 26 students.
Maxwell welcomed students via the school's television system. "Nothing is more important in this world than getting a good education," he said.
He then spent about 45 minutes visiting classrooms.
At one point Maxwell and Baker even sat cross-legged with a class of first-graders and raised their hands when the teacher asked "What do you love to do at school?"
Third-grader Eric Cruz raised his hand as the visitors crowded his classroom. "Why did you come here," he asked.
"I came to your school because I used to be a teacher," said Maxwell. "I'm used to being with children on the first day of school."