THE RELIGION CORNER: Gray Hosts D.C. Statehood Rally at March on Washington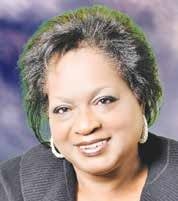 "On behalf of the Mayor of the District of Columbia, Honorable Vincent Gray, and the 50th Anniversary March on Washington Commemorative Committee, and as a veteran Civil Rights activist who worked alongside and marched with Dr. Martin Luther King, Jr. in 1963, I extend a special Welcome to Washington, to each and every one of you," those are the endearing words of Dr. Frank Smith, former Ward 1 D.C. Council member, who eagerly anticipates the upcoming march on Saturday, Aug. 24.

"I am pleased to host this committee; and I thank Mayor Gray for appointing me to serve as chairman; but saddened because some of the elements of the 1963 March on Washington platform remain unfinished and incomplete. The residents of the Nation's Capital do not have statehood."
"… Marching made a difference in 1963, knocking down those signs of segregation and ushering in the Voting Rights Bill, [made] it possible for the election of President Barack Obama. We hope you enjoy your stay here in the District of Columbia, come back and see us again soon!"
The 50th anniversary of the March on Washington Commemorative Committee has worked diligently to ensure that this historic anniversary march, which will take place Saturday, attracts hundreds of thousands, as it did decades ago.
According to organizers of the anniversary march, National Action Network has confirmed more than 1,000 reservations for bus parking at RFK Stadium for this weekend. You don't want to miss out on this, especially for those of you who weren't even born 50 years ago, this is your chance to make history and create stories you can tell for the next 50 years!
At the kick-off press conference held at the African American Civil War Museum in Northwest a few weeks ago, Mayor Gray said, "We are expecting tens of thousands of people to join us at the D.C. War Memorial on the Mall at 9:00 a.m."
Preliminary activities have included press briefings from the mayor, we've heard from the faith community, and two distinguished ministers have led the charge: Freedom Rider and pastor, The Rev. Reginald Green, and The Rev. Dr. James Coleman, pastor, All Nations Baptist Church; more than 40 members of the clergy recently announced that they will join the march along with members of their respective congregations.
This week, Chairman Smith held his final press briefing, and heard from 25 labor union leaders including William "Bill" Lucy and Josh Williams, Fred Allen and other members. We heard plans from nationally known civil rights groups such as SCLC; SNCC; NAACP; ASALH; the A Philip Randolph Institute; the National Congress of Black Women; sororities, fraternities and other civic organizations, and the list continues to increase.
Former D.C. Council Chair, Linda Cropp serves as vice-chair, along with a panel of distinguished, individuals who have been appointed by the mayor to serve on the commission, and it's my pleasure to serve as the administrative assistant to Dr. Smith during this event and his appointment.
Confirmed speakers for the DC Statehood Rally at the D.C. War Memorial at 9:00 a.m., include the following speakers: Mayor Gray; D.C. Delegate Eleanor Holmes Norton; D.C. Council Chairman Phil Mendelson; March on Washington Chairman, Dr. Smith; CNN correspondent Rowland Martin and a host of Statehood advocates. Participants will join the main march immediately afterward.
Be a part of history; but be mindful of the senior citizens, consider the distance, especially the amount of walking and standing. See you at the National Mall on Saturday, Aug. 24 beginning at 8:00 a.m., at the D.C. War Memorial located at 17th Street, between the World War II Memorial and the Lincoln Memorial. It's also directly across from the new King Memorial.

Afterward, come by the African American Civil War Museum for a celebration, with food, plays and music, from 4-7 p.m.
Lyndia Grant is a radio talk show host with WYCB 1340 A.M., a Radio One Station located in Silver Spring, Md.; she is a public speaker, and community organizer; send emails to lyndiagrant@gmail.com or call 202-518-3192.