Who's the Greatest D.C. Sports Star of All Time?
Alex Ovechkin, Elvin Hayes, Art Monk Top Poll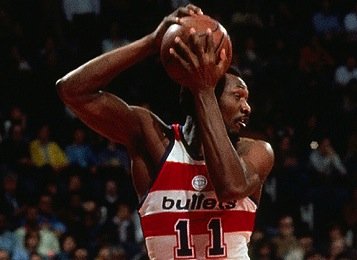 The dynamic Russian winger has captured three Most Outstanding Player Awards, two Player of the Year trophies, and, going into the 2013-2014 season, Ovechkin will seek to repeat as hockey's Most Valuable Player.
"Undoubtedly the least-known player on the list is Rice, who was quietly the most prolific offensive player in the history of Washington baseball," Cannon said.
Elected to the Hall of Fame in 1963, Rice amassed 2,889 hits and a .323 batting average over 19 seasons with the Senators and, along with Johnson, he proved to be a key component of the 1924 World Championship team.
Although a strong case can be made for Joe Theismann, who guided the Redskins to consecutive Super Bowl appearances and one championship, Jurgensen is widely regarded as one of the franchise's greatest players, Cannon said.
"The five-time Pro Bowler led the league in passing yards three times and touchdown passes once while he was with the Redskins," he said.
Jurgensen earned induction into the Pro Football Hall of Fame in 1983. Still, some fans voiced concern that Monk didn't rate higher in the unscientific poll.
"If Washington fans still don't appreciate Art Monk, then we have a problem here in D.C.," Patterson said.
Who comprises your top 10? Weigh in below in the comments section.