JESSE JACKSON: Don't Compare Obama's Speech to MLK's 'Dream'
Jesse L. Jackson Sr., Special to The Informer | 8/26/2013, 9 p.m.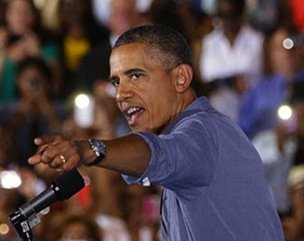 This Wednesday, Aug. 28, on the 50th anniversary of the March on Washington and Dr. Martin Luther King's famous "Dream" oration, President Barack Obama will speak from the steps of the Lincoln Memorial, joined by former Presidents Bill Clinton and Jimmy Carter.
Much of the press is speculating about whether the president can reach the "King standard." Can he deliver an address with the poetry and the vision that made Dr. King's speech timeless?
But, I suggest to you that this is the wrong standard by which to measure the president. Barack Obama isn't the leader of a March on Washington for Jobs and Freedom. He is the leader of the government. The March on Washington 50 years ago was a call by an oppressed people seeking justice. As the call to the march detailed, we marched to "help resolve an American crisis," a crisis "born of the twin evils of racism and economic deprivation."
The marchers carried 10 demands to the nation's capital, calling for comprehensive civil rights legislation, including the end to segregation and the right to vote, for immediate desegregation of the schools, for a "massive federal program to train and place all unemployed workers ­­— negro and white — in meaningful and dignified jobs at decent wages," for an increase of the minimum wage, and for federal action against discrimination in employment, housing and federal programs. Dr. King's speech called on the nation's elected leaders to act.
The president's task is to respond to this call. That was true 50 years ago, and it is equally true today. Last Saturday, tens of thousands gathered once more on the National Mall, calling for action. Once more, we gathered to "help resolve an American crisis." Once more we carried an agenda — jobs, an increase in the minimum wage, defense of the right to vote, an end to discriminatory stop-and-frisk and stand-your-ground policies, an end to discriminatory sentencing, and comprehensive immigration reform. For President Obama, the question is the response — legislation, executive action, enforcement, and appropriations.
The president need not and cannot meet the King standard. He might best be measured against the Johnson standard. In response to the 1963 March, President Kennedy sought to move civil rights legislation. And when he was struck down, Lyndon Johnson took up the cause, expanded it and made things happen.
In 1965, President Johnson delivered a Commencement Address at Howard University titled "To Fulfill These Rights." There, he laid out his response. He paid tribute to the protests that provided "the call to action." He reported on the progress made. Passage of the 1964 civil rights legislation. Soon, passage of the Voting Rights Act, guaranteeing the right to vote. The barriers to freedom, he reported, "are tumbling down."
But President Johnson acknowledged, "freedom is not enough. You do not take a person who, for years, has been hobbled by chains and liberate him, bring him up to the starting line of a race and then say, 'you are free to compete with all the others.'"