Road Closures Announced For Aug. 28 March
8/26/2013, 9:20 p.m.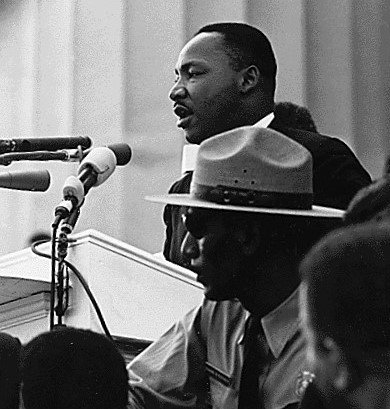 Washington D.C. – On Wednesday August 28th the Let Freedom Ring Commemoration and Call to Action event will take place from 11:30 a.m. – 4 p.m. at the Lincoln Memorial.
Public Access: All public without tickets for the event will be able to access the Commemoration only from walking west into the area of the Reflecting Pool via the Elm walkway just north of the World War II Memorial off 17th Street.
ADA Access: The program organizers will provide free shuttles from the Foggy Bottom Metro to the event venue for ticketed participants with mobility issues. These shuttles will drop off at Henry Bacon Drive and Constitution Avenue.
Non-ticketed participants with mobility issues can access the event via the Elm walkway just north of the World War II Memorial off 17th Street.
Every effort is being made to minimize traffic delays during this event. Variable message boards will be put in place to increase awareness of closures.
Participants are encouraged to take public transportation and use Metro stations in downtown Washington, D.C. Please visit the Washington Metropolitan Area Transit Authority for more information on planning transportation (http://www.wmata.com)
SITE CLOSURES:
These NPS sites will be closed beginning 4 a.m. on Wednesday August 28 until the end of the event expected to be around 4 p.m.
Lincoln Memorial
Vietnam Veterans Memorial
Korean War Veterans Memorial
World War II Memorial
DC War Memorial
TRAFFIC/ROAD CLOSURES:
The following road closures will go into effect at 3:15 a.m. Wednesday August 28th for U.S. Park Police primary jurisdiction.
Road closures will include pedestrian closures at each closure site. Commercial vehicles will not be permitted on Constitution Avenue between 1 p.m. and 3:45 p.m.
Arlington Memorial Circle will remain open, however, Arlington Memorial Bridge will be closed
F Street traffic will be allowed to access the northbound lanes of the Rock Creek Parkway to eastbound Virginia Avenue
Rock Creek Parkway from Virginia Avenue to Parkway Drive - It is recommended that drivers utilize Connecticut Avenue or 16th Street as an alternate route
Parkway Drive from Rock Creek Parkway to Lincoln Memorial Circle
Independence Avenue from 15th Street to 23rd Street
Ohio Drive from Inlet bridge to Parkway Drive, including the A, B and C parking lots
Theodore Roosevelt Bridge will remain open, however users of the Ohio Drive exit will be forced to U-turn north onto the Potomac Freeway
Maine Avenue from 15th Street to Independence Avenue, including Tidal Basin parking lot
North and Southbound lanes of 17th Street between Independence Avenue and Constitution Avenue
Daniel French Drive
23rd Street from Independence Ave to Constitution Ave
Henry Bacon Drive
In addition the NPS roads closed above – the Metropolitan Police Department will be closing the following streets beginning at 3 a.m. and should reopen by 6:30 p.m.
Westbound ramp from I-395 to Maine Avenue, SW-All traffic will be diverted to the 12th Street Tunnel
Ramp from 9th Street tunnel to westbound Maine Avenue, SW-all traffic will be diverted to outbound I-395
200 block Maiden Lane merge with Maine Avenue, SW-all traffic will be diverted to northbound 14th Street, SW