Families of Slain Teens Participate in Panel Discussion
Till, Martin Families Discuss Similarities, Grief, Connections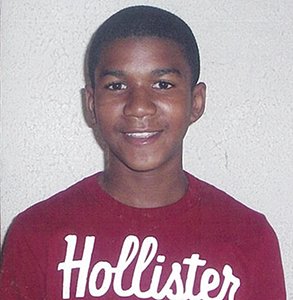 Initially, Sanford, Fla., police officers saw no need to investigate because they believed Zimmerman when he said he was attacked by Trayvon and fearing for his life, shot him in self-defense.
Although he was close to his father's home, Trayvon's body lay in a morgue for three days before it was identified, while his father frantically searched for him.
It was only after public outrage nationwide, protests, marches and petitions – including one with 2.2 million signatures – that Zimmerman was finally arrested 44 days after he'd shot and killed Trayvon. The case laid bare the issues of race, racial profiling, gun control and vigilantism.
"I thought the jury would see [Trayvon] as a regular young man but they couldn't see him, didn't connect with him," said Sybrina Fulton.
And in Trayvon, Touré said, Zimmerman saw a trifecta – "a black criminal thug with a gun."
What transpired over the course of two and a half hours was a reflection of a national conversation that took place in 1955, and again in 2012, with black parents discussing with their children about how to be safe in what they considered a dangerous and racist society.
"Emmett Till was blindsided because he wasn't familiar with the area and its mores and Trayvon, who came from the melting pot in Miami was blindsided as well. Regardless of the hoodie, no one has a right, no one …" said Fulton, whose comments were interrupted by rousing applause. "I think even though we restored dignity and feel good and positive about ourselves, what we need to be talking about is changing other people's ideas. The ugly truth is it's about the color of your skin. That determines innocence or guilt. We need to deal with the criminal justice system."
Powell agreed.
"There are incredible and historical connections but it's also sad that we're doing this again," he said. "Sean Bell, Michael Storen, Oscar Grant – this is bigger than Trayvon Martin ...Till's death sparked something but the forces in the country began to organize to take away every little victory civil rights got us."
Martin listed some of the similarities between both cases and said that like Mrs. Mobley, he and his family didn't expect a guilty verdict.
"We had the same feeling when the jury went into deliberations," he said. "I knew deep down in my heart that they wouldn't find this individual guilty. It's tragic when [the lives of] little black and brown people have no [value] in people's eyes. Until we understand that every life has value, this country will have multiple problems."
Documentary Filmmaker Keith A. Beauchamp spent 10 years producing the film, The Untold Story of Emmett Louis Till, which was shown before the panel discussion.
Tallahatchie County Sheriff H.C. Strider made preparations for a hurried burial, but when Till-Mobley heard her son had been found, she convinced Chicago officials to press their Mississippi counterparts to release her son's body.
"Sheriff Strider … didn't want people to see what had happened," she said in the film. "I don't know what authority he had to bury my son but he had my cousin dig a grave and bring the body there in a pine box."