Families of Slain Teens Participate in Panel Discussion
Till, Martin Families Discuss Similarities, Grief, Connections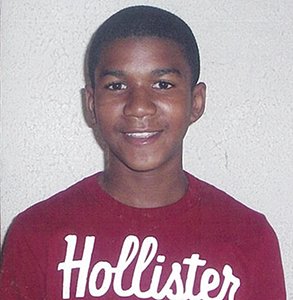 Before shipping the body North from Money, Miss., the authorities sealed the casket and forbade anyone to break the seal, but Emmett's mother was determined to see her son.
"I asked him [the funeral director] for a hammer and said if he wouldn't do it, I would," said Till-Mobley, who died in 2003. "I had to see what was in there. [The funeral director] asked if I planned to have the casket open and I said let people see what I see. I wanted to give them the visual of what I'd seen."
That act illustrated Till-Mobley's steely resolve, said The Rev. Al Sharpton in the film.
"Because she had them [publish] the picture of this young man, she may have saved the lives of thousands of young boys."
In the documentary, Till's cousin, The Rev. Wheeler Parker, agreed.
"I felt like it wasn't Emmett, that he was still alive, but this was 'in your face,'" said Parker, who was with Emmett when he whistled at a white woman. "She was able to bring home what a thousand speeches couldn't. This made America deal with the ugly part of itself."
Wright's comments barely concealed his anger and frustration with a system he said gives black people short shrift. "The thing that causes me to itch, is what does it profit me if I reach the top of the corporate world and get shot when I step out of the car? I tell young people that they're marked and they didn't believe me until they saw what happened to Trayvon Martin."
"People have to become good lawyers not liars to help us fight the system. It's a mean world out there … ain't too much changed since 1955." They tried to finesse it, but it's still there."

Ollie Bordin, who grew up in the Till home in Chicago, addressed the guests, talked about how much Till-Mobley influenced her and described the sorrow that still lingers. She read a speech she said Emmett's mother wrote in longhand and delivered at a dedication of a civil rights monument in Montgomery, Ala., in 1989.
"We're men and women of sorrow, acquainted with grief," Bordin read. "We know that we've been chosen to be burden bearers, living through 100 midnights. Emmett's death was not an experience to hold to myself. His death was a spark that ignited a fire in all the world where injustice exists."
"We cannot afford the luxury of self-pity. It's better to build boys than repair men. We must teach our children to weather the hurricanes of life. They must be anchored so deeply that they may be swayed but not topple."