Macy's Raises $95K for March of Dimes in D.C. Region
WI Web Staff | 8/27/2013, 10:13 a.m.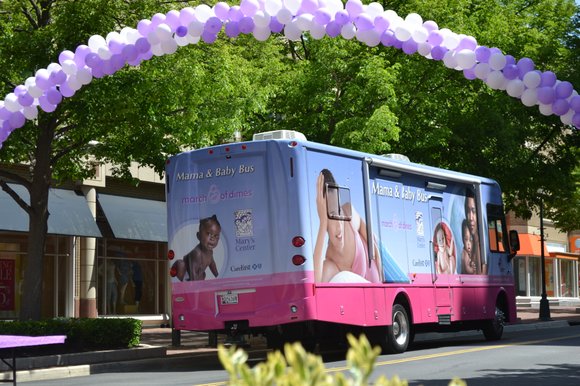 Macy's eighth annual "Shop For A Cause" raised $95,000 to help the March of Dimes in the D.C. region, the department store chain announced Tuesday.
Macy's, which has 19 locations in the D.C. area, held the one-day fundraising event at all its stores nationwide on Saturday, Aug. 24.
Programs for moms and babies in the area that will benefit from the funds raised include:
• The hospital-based NICU Family Support® Program, which provides much-needed information and comfort to families during the hospitalization of their newborn, during the transition home and in the event of a newborn loss.
• The Mama & Baby Bus, a mobile medical unit that provides prenatal care to women in D.C. and Prince George's County who may otherwise not receive the care.
"NICU Family Support and the Mama & Baby Bus are just two examples of how the March of Dimes is working to improve the health of babies," said Tina Cavucci, chapter director of the March of Dimes Maryland-National Capital Area. "We're so grateful to Macy's for supporting our efforts, which are so important to the families in our community."
Martine Reardon, Macy's chief marketing officer, said the company is proud to help the March of Dimes in its mission for "stronger, healthier babies in communities across the country."
For more information about "Shop For A Cause," visit macys.com/sfac.