D.C. Political Roundup: Lewis Runs for Mayor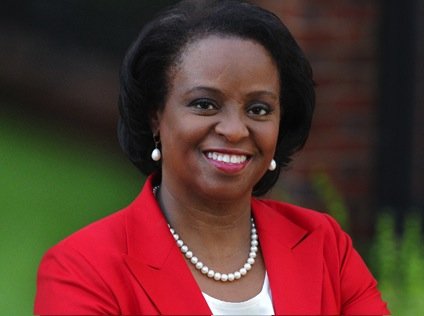 Reta Jo Lewis, a District attorney who has worked for Bill and Hillary Clinton, has filed papers with the D.C. Board of Elections to be the city's next leader.
Lewis, a resident of Northeast, will compete in the Tuesday, April 1, 2014 Democratic Party mayoral primary. She's confident that she can make a difference as mayor.
"For the past 35 years, I have had the honor and privilege of calling Washington, D.C. my home," she said. "I believe that we can move our great city forward. As the next mayor, I'm ready to bring this spirit of excellence, trust and transparency to fight for every resident of Washington, D.C."
Lewis, 59, resigned a few months ago as the special representative for global intergovernmental affairs at the U.S. Department of State to enter District politics. In her previous position, she reported directly to U.S. Secretaries of State Hillary Clinton and John Kerry in her role as the senior State Department official responsible for building strategic relationships between the department, federal, state and local officials and their foreign counterparts.
Hillary Clinton tapped her for the position in 2010. In 1993 through 1995, Lewis served in the Bill Clinton administration as the special assistant to the president for political affairs, where she worked to coordinate activities between the White House and government officials at all levels, constituency groups and opinion leaders.
Lewis also served on the Obama-Biden transition team in 2008-2009, worked with the U.S. Chamber of Commerce as a vice president and has practiced international law as a partner with a large law firm. In the District, she has served as the chief of staff for the Department of Public Works and chaired the District's Commission on Women.
Lewis holds a bachelor's degree from the University of Georgia in Athens., Ga., a master's from American University in Northwest and a law degree from Emory University School of Law in Atlanta.
Lewis said that she's running for mayor instead of another elected position in the District because of her background and skills. Currently, she's traveling throughout the city, talking with residents about their concerns. Lewis will officially announce her candidacy in the fall, a campaign spokesman said.
Kemry Hughes, a well-known political activist in Southeast, said that he hasn't decided who he will support in the 2014 mayor's race, but he's impressed by Lewis.
"I have met her and I find that she is very intelligent and adept on the issues that are relevant to D.C.," said Hughes, 51. "She has a vision on where she wants D.C. to be ranked in the world and deserves serious consideration."
Bowser Wins Major Award
A leading national Democratic women's organization has given D.C. Council member Muriel Bowser (D-Ward 4) its signature award for her work as a politician.
Bowser, 41, received the National Federation of Democratic Women's "Outstanding Elected Democratic Woman Holding Office" award at the organization's annual convention in Charleston, W.Va., earlier this spring.
The award is presented annually to a current elected Democratic woman office holder who has made significant contributions to the Democratic Party and who has demonstrated commitment to the success of other Democratic women in the party organization.
Other District office holders who have received this award include D.C. Del. Eleanor Holmes Norton and former D.C. Council Chair Linda Cropp. Bowser, a candidate for District mayor in 2014, said that she's pleased to have received the award.
"I share this award with my council colleagues, my constituents in Ward 4 and with residents throughout the city," Bowser said. "It shows that when we work together we can accomplish big things. It also acknowledges the strong role that the women of D.C. play in the success of our city."