Largo Chosen as Site for New Medical Center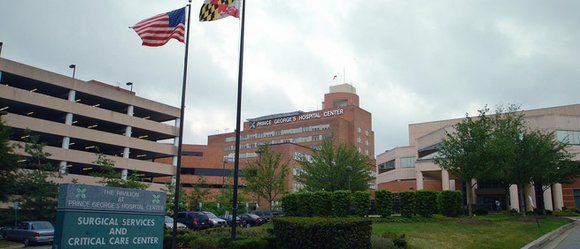 Largo Town Center has been selected as the site for Prince George's County's new regional medical center.
The Dimensions Healthcare System Board of Directors approved Largo as the site on Aug. 22, calling it the "best match" and noting that after a "careful review" it met all the criteria for the new facility.
"The new regional medical center in Prince George's County addresses the need for improved facilities and will become the Southern hub for high quality, comprehensive health care serving the entire County and Southern Maryland," said C. Philip Nichols Jr., chairman of the Dimensions Healthcare System Board of Directors. "This decision marks a major milestone as Dimensions Healthcare System moves forward with the state, county and the University of Maryland Medical System to prepare the filing of the Certificate Of Need (CON) application with the Maryland Health Care Commission."
Still, it will be years before the new medical center becomes a reality.
The CON approval process takes approximately nine months. If approved, groundbreaking for the new hospital could take place in 2015 with the new regional medical center possibly being operational by 2017. The new hospital will have approximately 280 beds and is estimated to cost $645 million to construct.
The CON application is due Oct. 4.
Largo Town Center beat out three other sites that had been evaluated for several months by a site selection committee. Landover Mall, a site on Morgan Boulevard and one at Woodmore Towne Center were the others under consideration. The committee also received input from the community.
Site selection criteria included: central location in Prince George's County; accessible to transportation, reasonable site development costs; size of the site, timing to gain control of the site and future development potential.
"The selection of this location clearly positions us to embark upon the final steps that will ultimately bring a world-class medical center and quality health services to Prince George's County, the state and the region," said Prince George's County Executive Rushern Baker III. "I commend the board for making a choice that will serve the people of this county well."  
 Prince George's County Council Chair Andrea Harrison, who is also a member of the Dimensions Healthcare System Board of Directors, said "We can now move forward with building a new world-class facility, which will ensure that the people of Prince George's County receive the quality, affordable healthcare they deserve."
Lt. Gov. Anthony Brown said he was pleased to see progress being made on the new medical facility.
"Three years ago, we committed to work together to bring a world-class, regional medical center to Prince George's County," he said. "Today, we take an important step forward toward making that goal a reality."'
Brown added that $200 million in the state's capital budget has been secured and "we stand ready and look forward to working alongside and supporting" all the partners involved.
The regional medical center is anticipated to be a 720,000-square-foot facility initially treating 16,000-17,000 patients annually and increasing to 21,000 by 2019, according to one official.
Bowie Health Center Campus, Glenridge Medical Center, Laurel Regional Hospital and Prince George's Hospital Center are part of Dimensions Healthcare System.