Obama, King Family, Celebs Observe March Anniversary
President: U.S. Has 'Unfinished Business' to Fulfill MLK's Dream
Barrington M. Salmon | 8/28/2013, 8:15 p.m. | Updated on 8/29/2013, 10:52 a.m.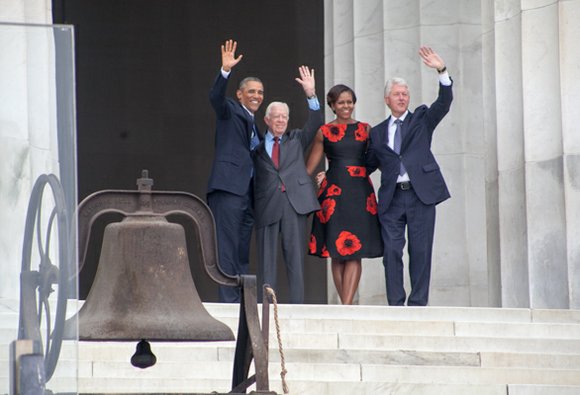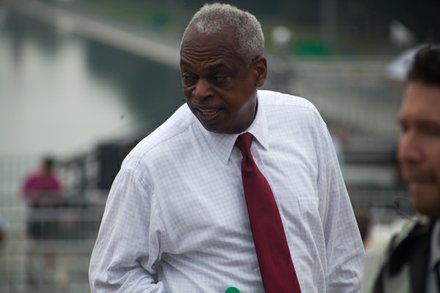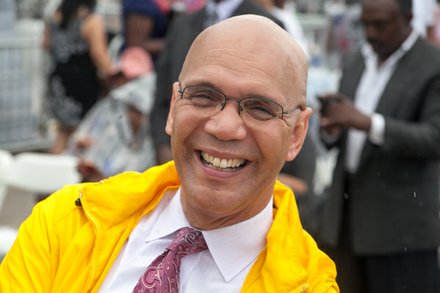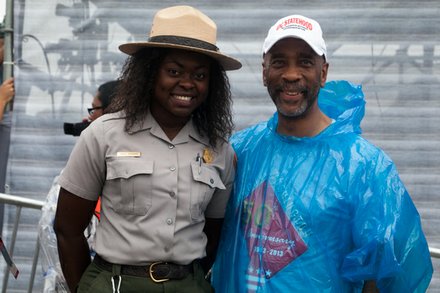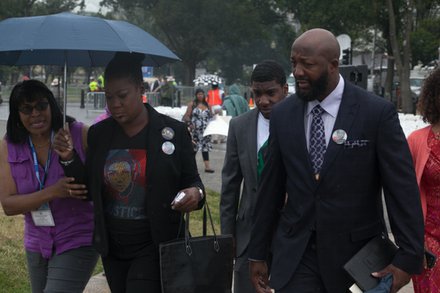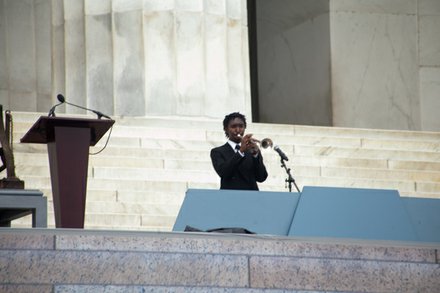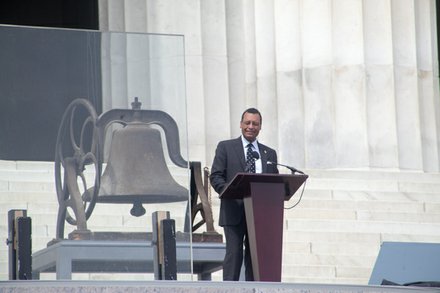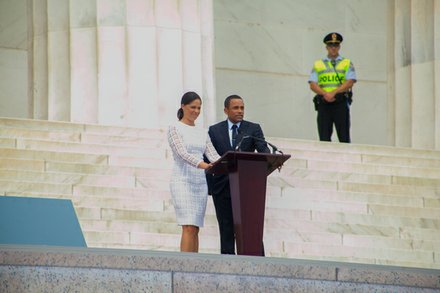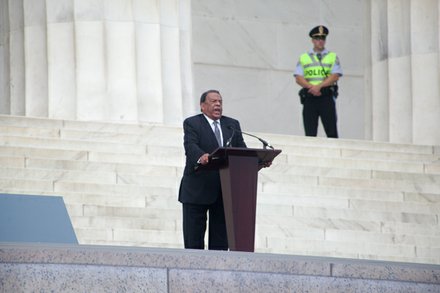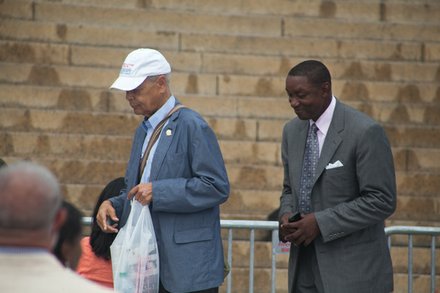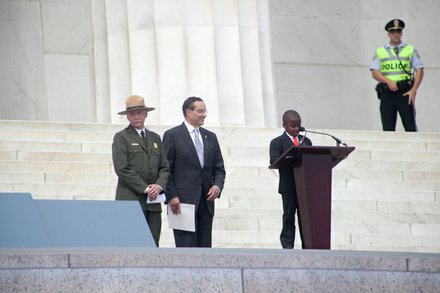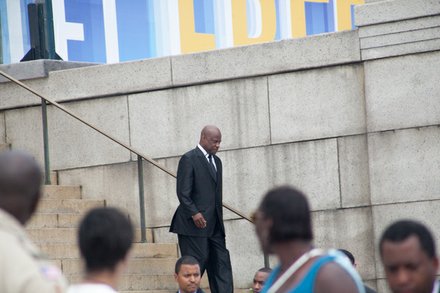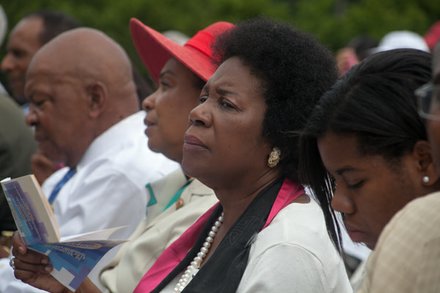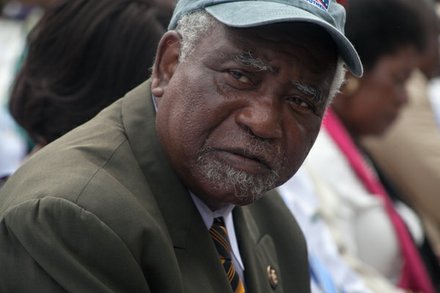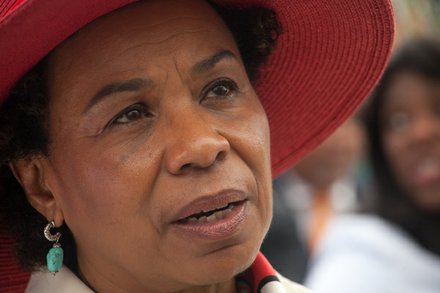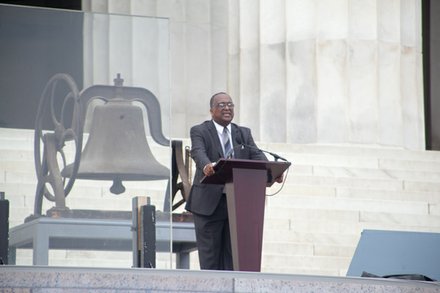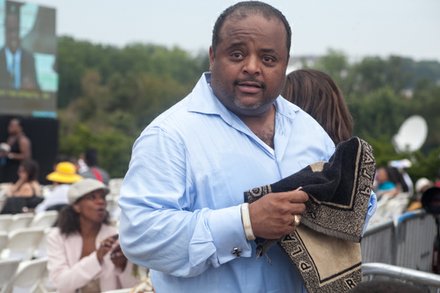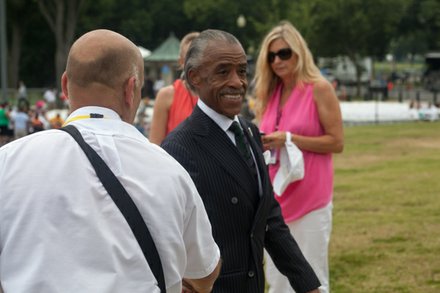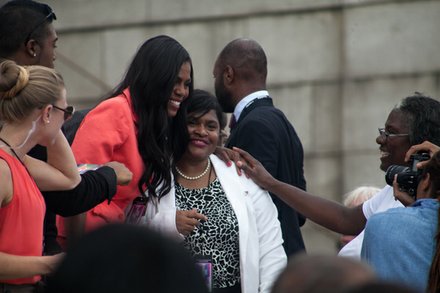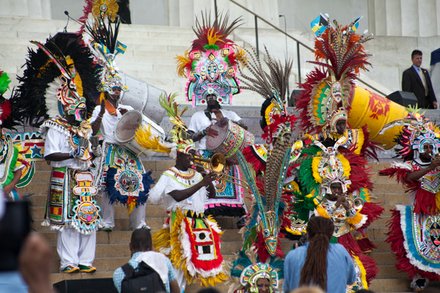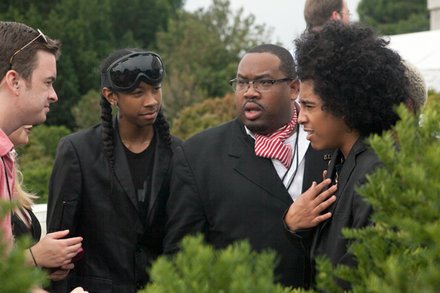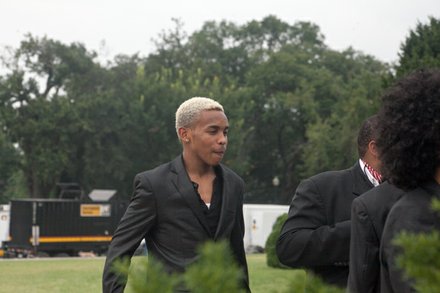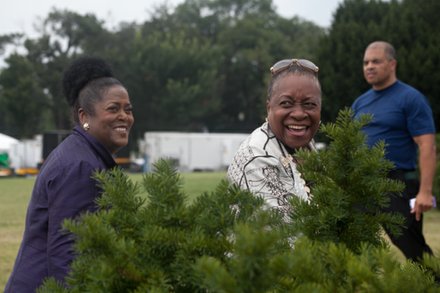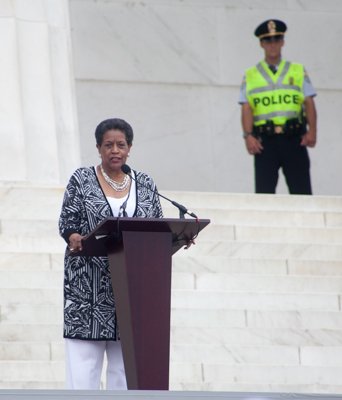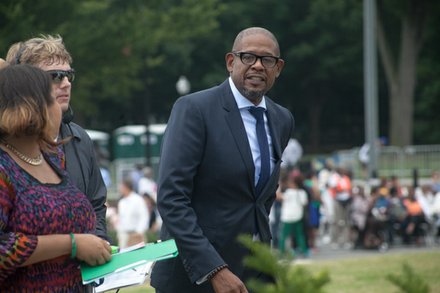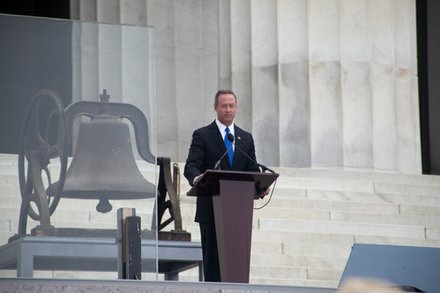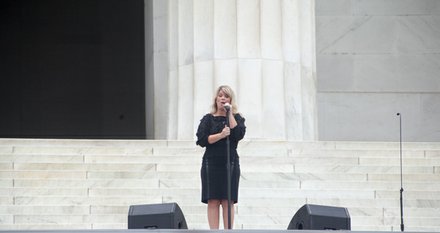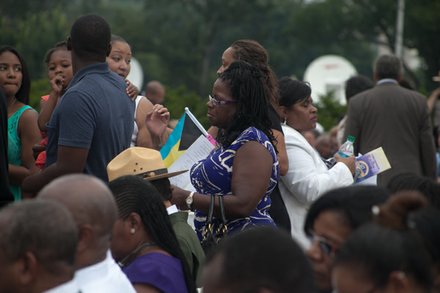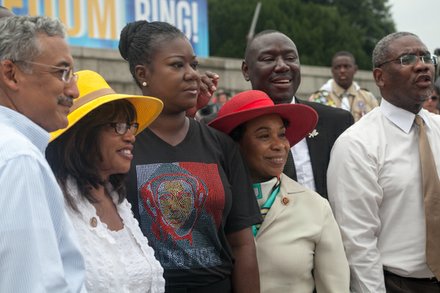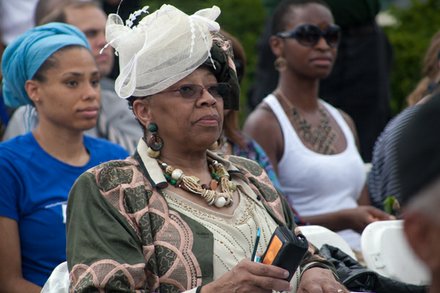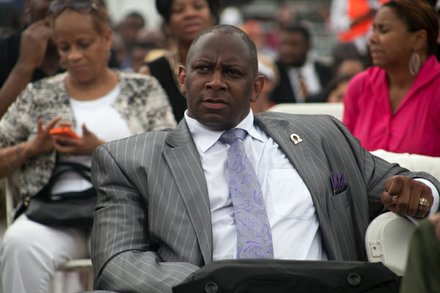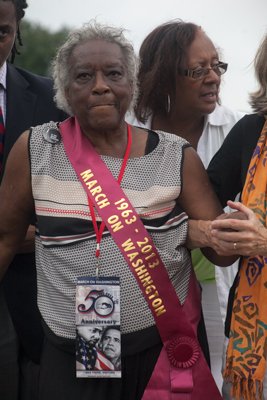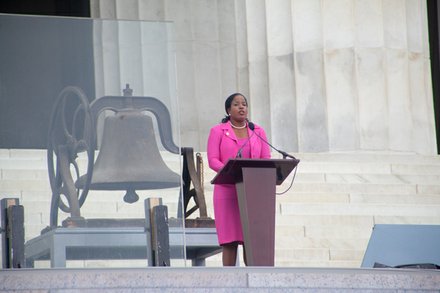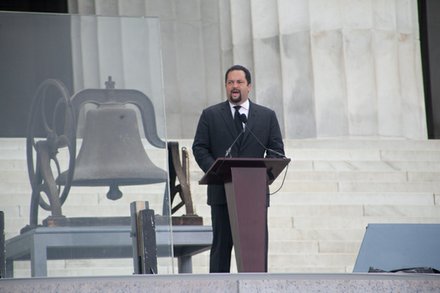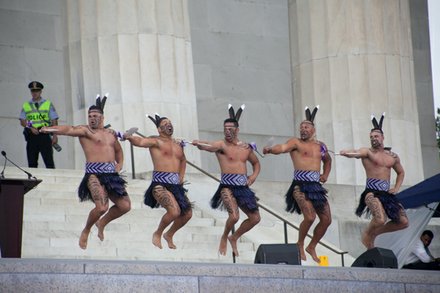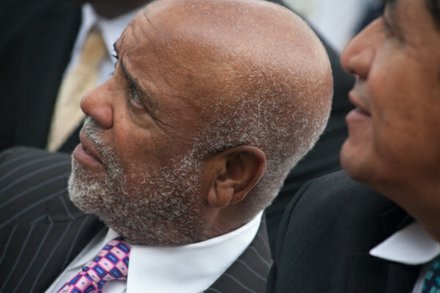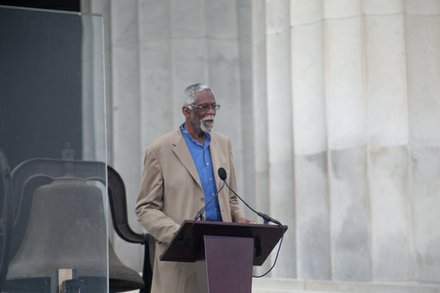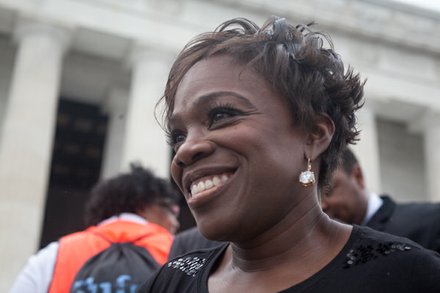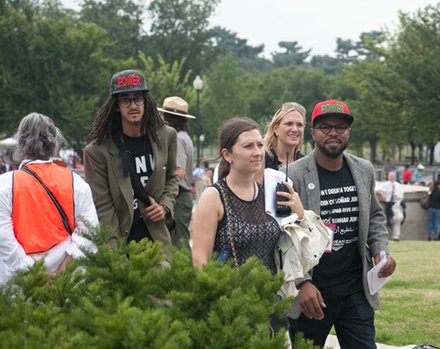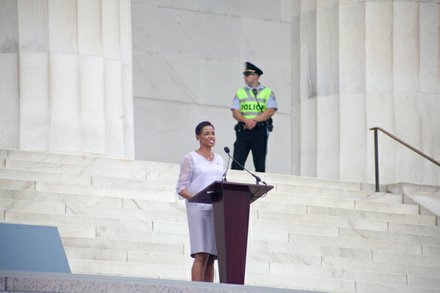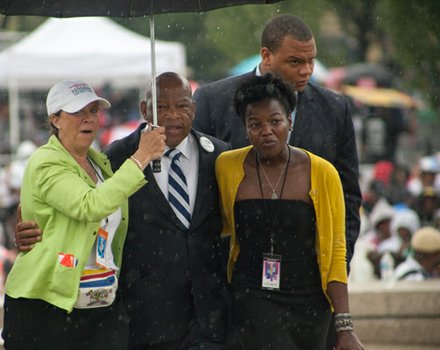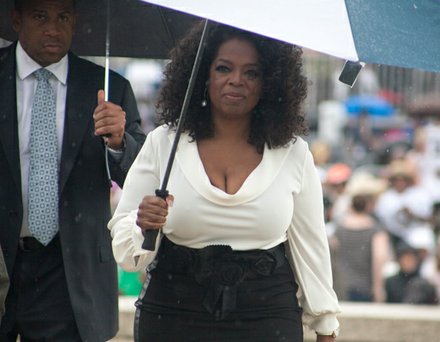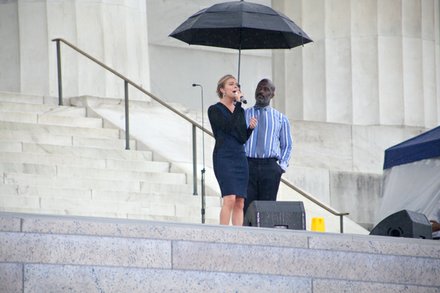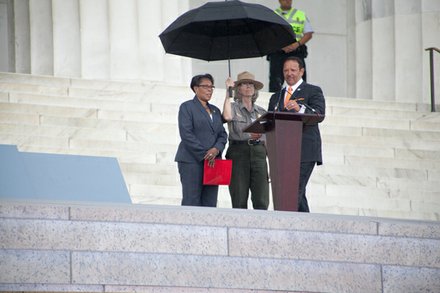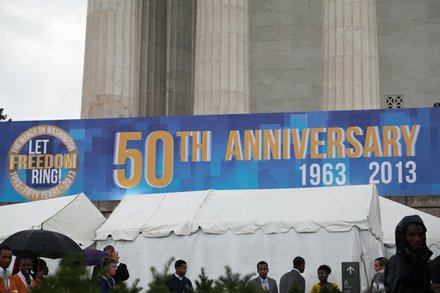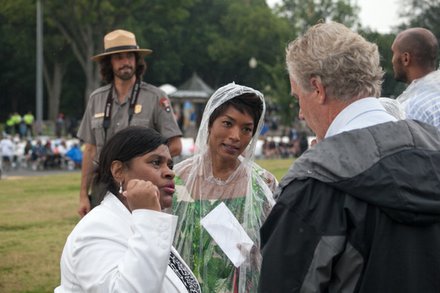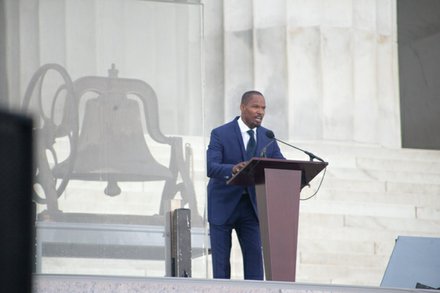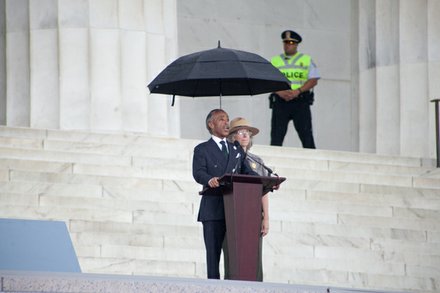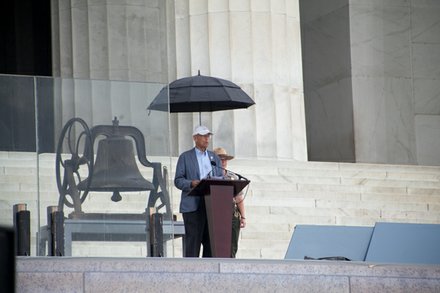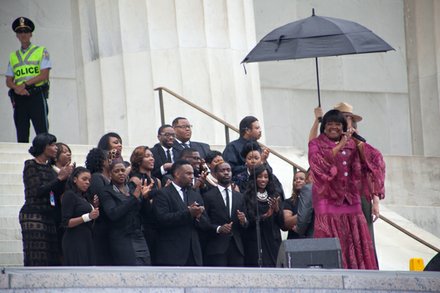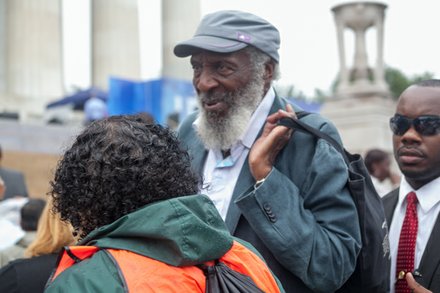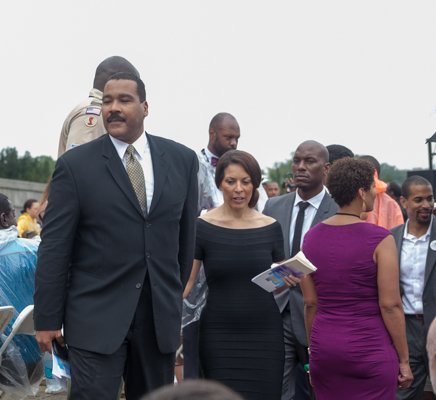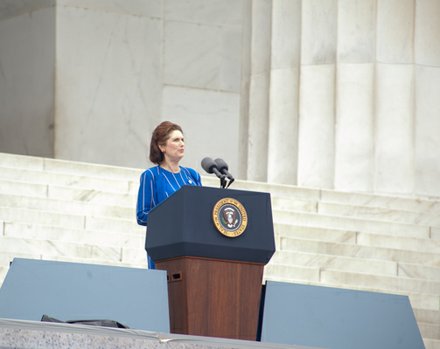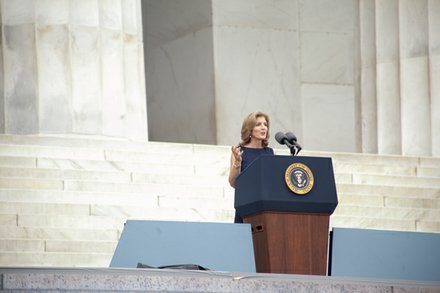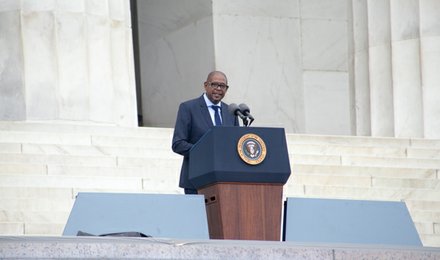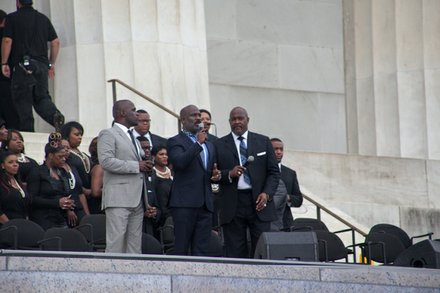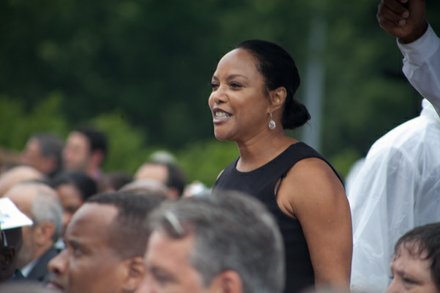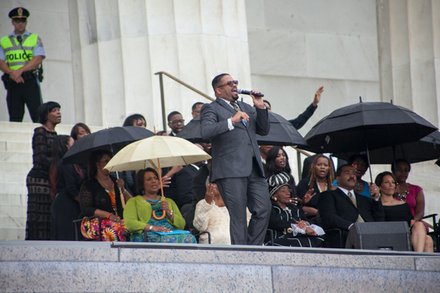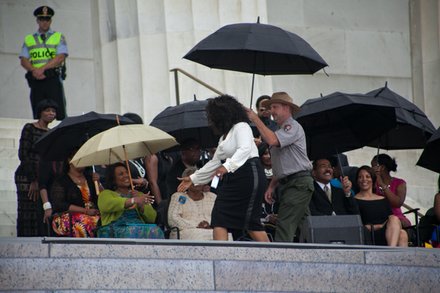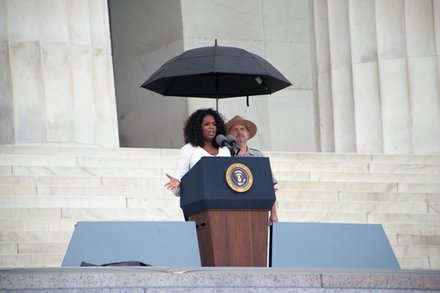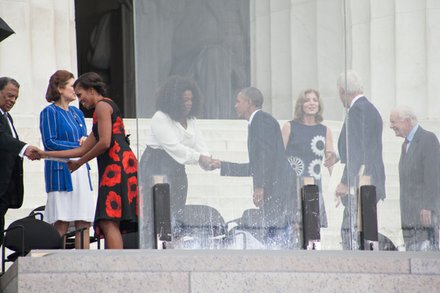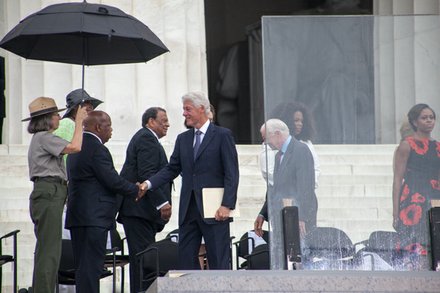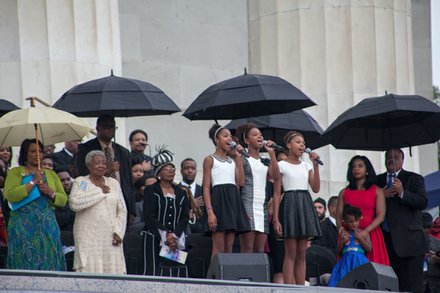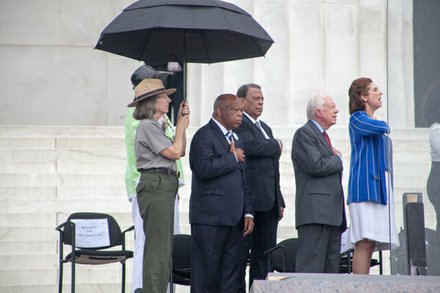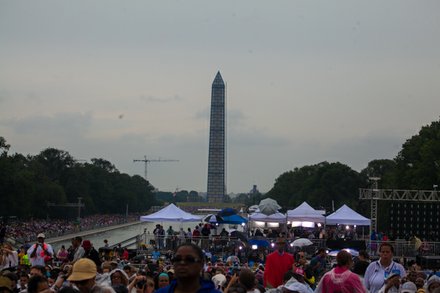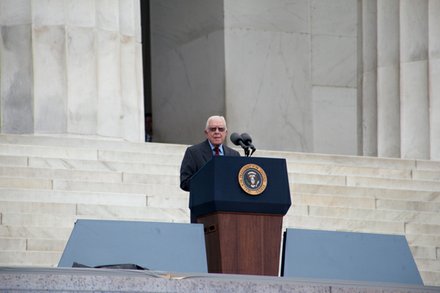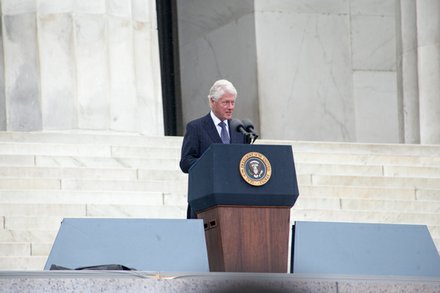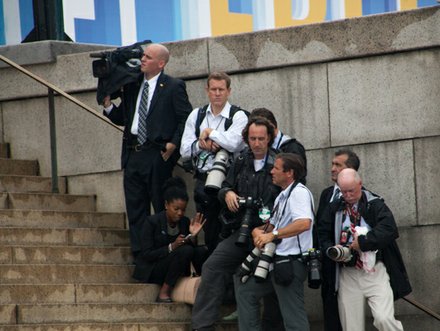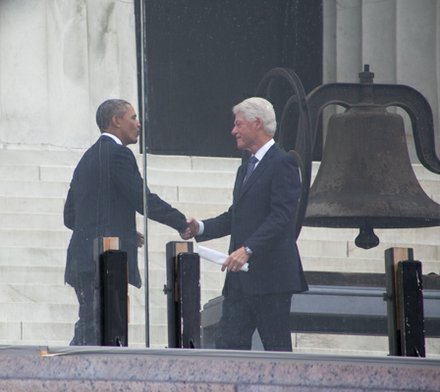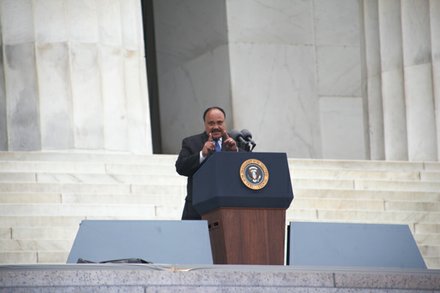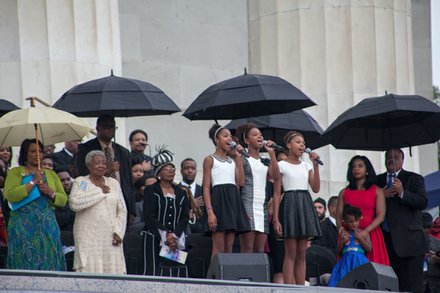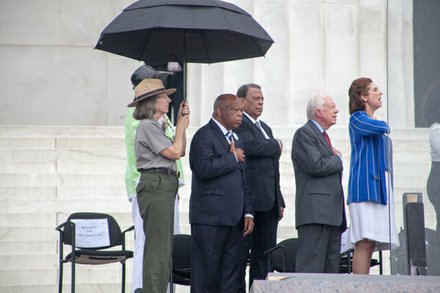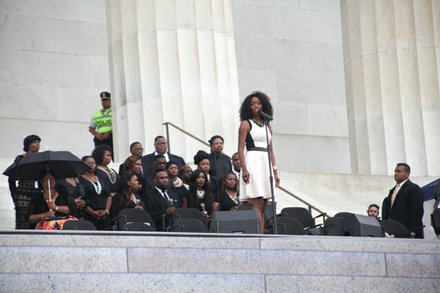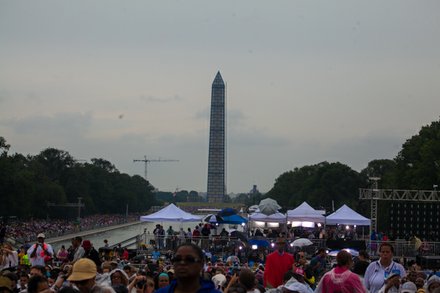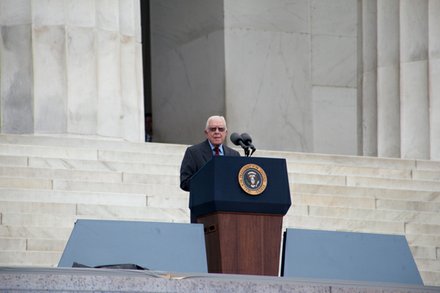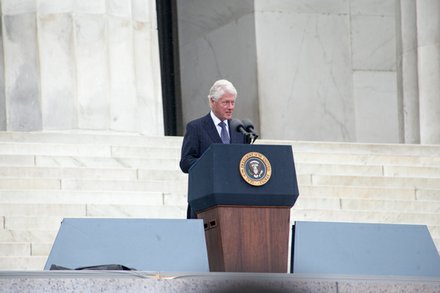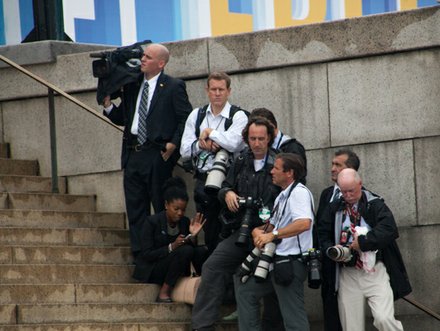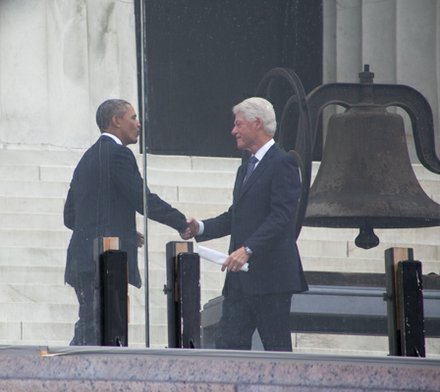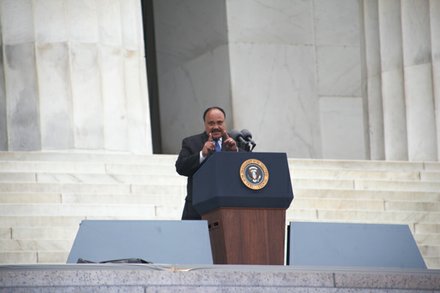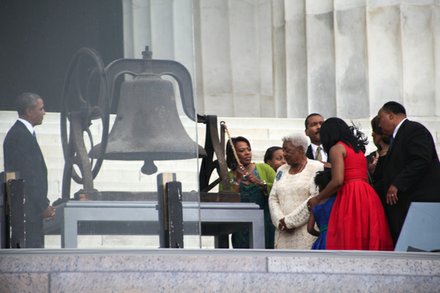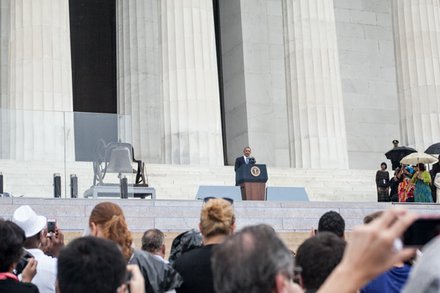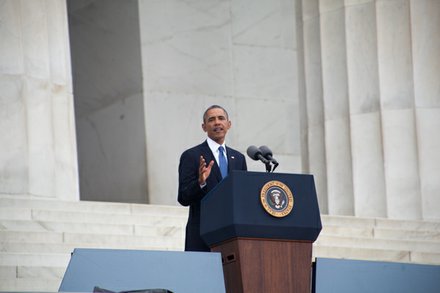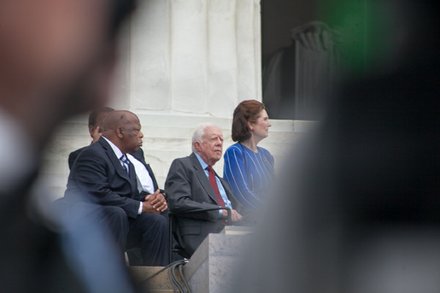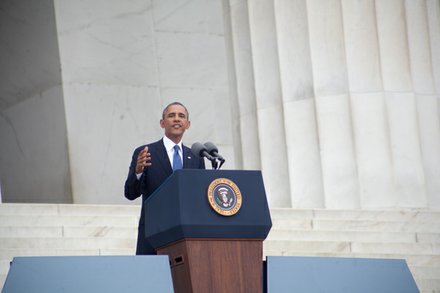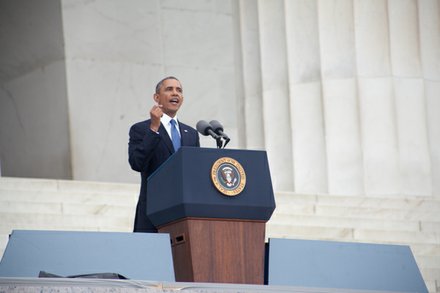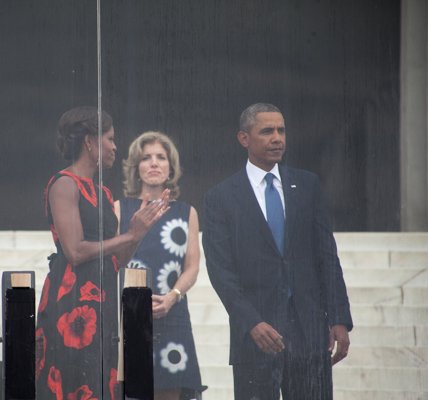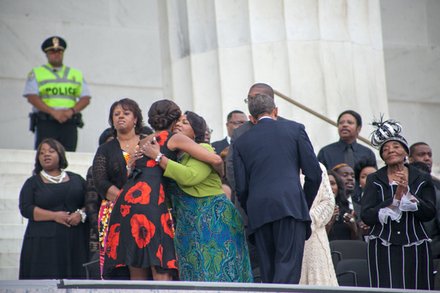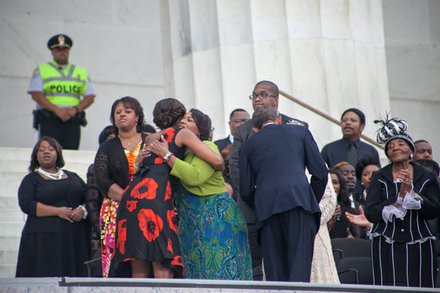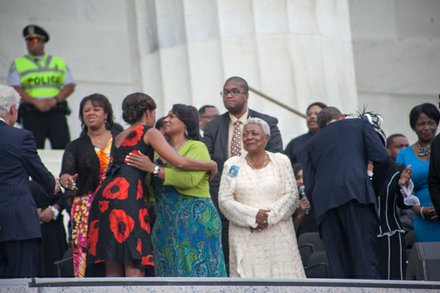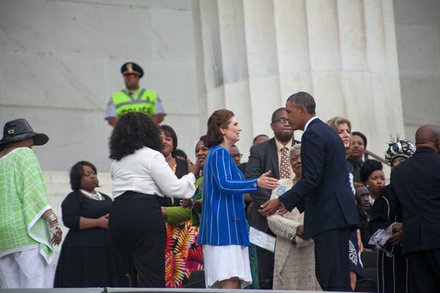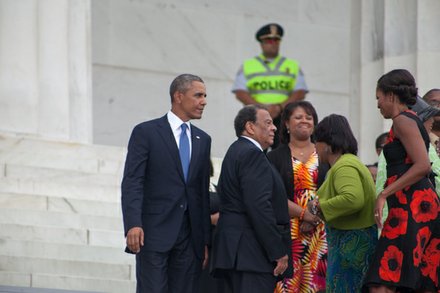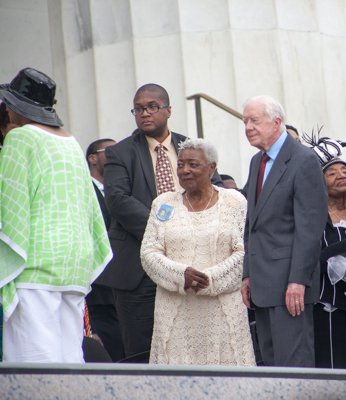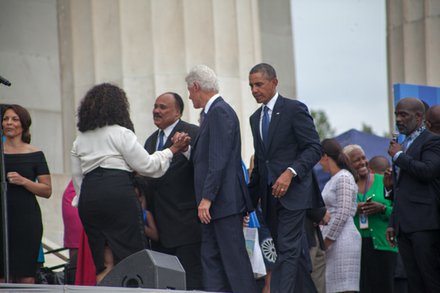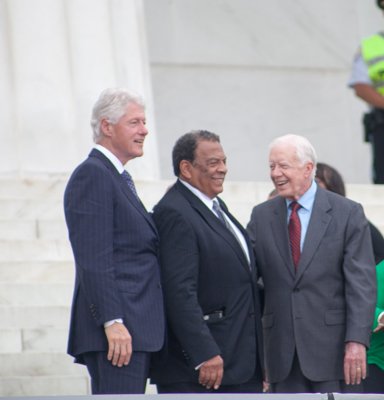 Edith Lee-Payne's memories of the March on Washington 50 years ago remain crystal clear.
Aug. 28, 1963 happened to be a special day — her birthday — and during summer break, she said during an interview at the Lincoln Memorial, she and her mother took a Greyhound bus from Detroit, Mich., to Washington, D.C.
"I came with my mother Dorothy," said Lee-Payne, 62. "We took a scenic cruise. Dr. King came to Detroit that June and asked us to join him. He talked about the problems in the South and my mother wanted to support him. We stayed with my aunt on Just Street. I was really excited, especially for a kid. I saw Dr. King for the second time and it was a pleasant day filled with warmth and hope."
Lee-Payne, a mother and grandmother, said there's no other place she's rather be than the Lincoln Memorial, especially during this jubilee celebration.
Photojournalist Rowland Scherman captured what became an iconic photograph of Lee-Payne as she and her mother stood just to the left of King as he addressed the more than 250,000 people gathered on the National Mall.
"There were 300,000 people here that day, and I stood beside her," Scherman said. "I was taking pictures of the crowd. I was 25 or 26 — I was a kid. It was my first job."
Scherman, 76, said Lee-Payne's expression and her beauty captured his attention and he snapped the picture. Now, he acknowledged, her face has come to represent the March on Washington.
Tens of thousands of people — representing a rainbow of colors, cultures and ethnicities — braved long lines, tight security, overcast skies, humidity and intermittent showers to listen to civil rights veterans, entertainers, union leaders and politicians honor the Rev. Dr. Martin Luther King Jr. and the well-known and nameless members of a civil rights movement that transformed the racial and social landscape of this country.
The King Center sponsored the day's activities.
Honored guests included President Barack Obama, former Presidents Bill Clinton and Jimmy Carter; Congressman John Lewis (D-Ga.); longtime activist Myrlie Evers-Williams; Rep. Joaquin Castro (D-Texas); and members of the King family. Other luminaries and performers included Ambassador Andrew Young; Oprah Winfrey; Maryland Gov. Martin O'Malley (D); D.C. Mayor Vincent Gray; Julian Bond; The Rev. Joseph Lowery; Rep. Marcia Fudge (D-Ohio); basketball great Bill Russell; Caroline Kennedy; Peter Yarrow and Noel Paul Stookey of Peter, Paul and Mary; and Jamie Foxx.
"Entertainers, it's time for us to stand up," Foxx declared. "I was affected by Sandy Hook, I was affected by Trayvon Martin … what we need to do is young folks need to pull it up."
Foxx related how he met entertainer Harry Belafonte and at dinner, he asked him what he's willing to do [as it relates to the struggle]. Foxx said he encouraged his 19-year-old daughter to accompany him to dinner and both were moved to action by the discussion they had with Belafonte. Foxx called on Kanye West, Jay Z, Keri Hilson and other singers and entertainers to assume the civil rights mantle, saying that they needed to emulate Belafonte who was immersed in the civil rights movement, has never stopped being an activist and who "bailed Martin Luther King out of jail and took care of Coretta Scott King financially until she left this earth."