Cardiologists Honor Those Who Aim to Decrease Disparities in Heart Disease Treatment
8/29/2013, 6:03 p.m.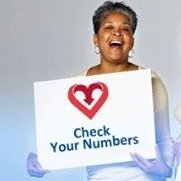 The Association of Black Cardiologists will host the fourth annual "Saving Hearts for Generations" awards gala at the JW Marriott in D.C. at 6:30 p.m. on Sept. 28, 2013.
The red carpet gala recognizes individuals and organizations that promote cardiovascular health equity.
Past honorees include Maya Angelou, retired Gen. Colin Powell, Star Jones, Omarosa Manigualt and Dr. Mehmet Oz.
Heart disease is the number one cause of death in America. However, the quality of medical treatment can vary substantially depending on location, socioeconomic status, race or gender -- a disparity that association president Ola Akinboboye is out to change.
"We salute the 2013 honorees for their dedication to addressing this medical crisis that disproportionally affects African Americans and other underserved populations," he said. "Their remarkable work helps [the organization] progress towards our goal to reduce cardiovascular health disparities by 20 percent by 2020."
2013 honorees:
• Dr. Walter M. Booker Senior Health Promotion Award ​-- The Rodham Institute for Health & Medical Education
• Community Action Partner Award -- ​​​​St. Jude Medical, Inc
• Dr. Daniel D. Savage Memorial Science Award ​​-- C. Daniel Mullins, Ph.D.
• Generations Award​​​​ -- ​​Genita E Johnson
• Distinguished Leadership Award -- Richard Allen Williams, M.D., FACC​
• Spirit of the Heart Award ​​​​​-- The Heart Rhythm Society
• Diversity in Cardiology -- ​​​​​State University of New York Downstate