National Museum of African Art Receives $1.8 Million Gift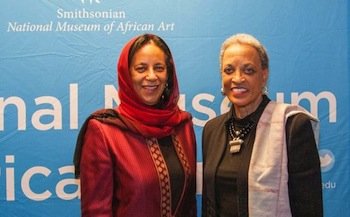 A unique gift and collaboration at the Smithsonian's National Museum of African Art will enable audiences to gain a broader understanding of how African and Omani history and culture shape and enrich the world, museum officials said.
Johnnetta B. Cole, the museum director, said a recent $1.8 million donation from the Sultanate of Oman — the museum's largest-ever monetary gift — will help fund a series of programs celebrating Omani and East African arts and culture, according to Root.com.
"The sun of Oman shines in this museum," Cole said. "My colleagues and I at this museum are profoundly grateful to the Sultan Qaboos Cultural Center for this amazingly generous funding that will make it possible for us to tell an exceptional story."
The museum's educational initiative, titled "Connecting the Gems of the Indian Ocean: From Oman to East Africa," will include living exhibits, a lecture series and an arts educators' exchange program. It was spearheaded with the help of the Sultan Qaboos Cultural Center in D.C. and promises to bring the two cultures to life, according to Root.com.
The museum, which is located in Southwest Washington, commissioned Howard University to produce a special musical and dance tribute focusing on the cultural connection between Oman and East Africa. Award-winning African-American composer Tony Small and African-American mezzo-soprano Denyce Graves will be among the participants for the project, which is expected to launch early 2014.
"It will be fun, educational and profound. We look forward to the opportunity for you to taste and experience some of our culture," said Hunaina Sultan Al-Mughairy, the Omani Ambassador to the U.S. "What better way to build bridges amongst ourselves if not by art and music?"