P.G. County Council Taps New Leadership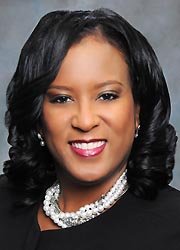 New leadership is set to take the helm of the Prince George's County Council as members vote Tuesday to elect a new chair and vice chair.
The Council traditionally vote on new leadership in early December before adjourning for until January. Last year, Councilwoman Andrea Harrison (D-Dist. 5) of Glenarden was elected chair, swapping places with former chair Ingrid Turner (D–District 4) of Bowie.
Councilman Obie Patterson (D-Dist.8) of Fort Washington, current vice chair, could take lead of the council if enough votes are established.
The vote will be streamed live Tuesday on the county's website starting at 11 a.m.
For more Prince George's County/Maryland news, follow @JoshuaGarnerDC on Twitter.