ALFORD: The Day We Lost 'Camelot'
Harry C. Alford | 12/4/2013, 3 p.m.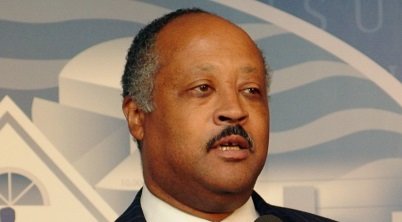 At 10:30 A.M. on November 22, 1963, my friend Charles Marion ran into our locker room where we were dressing to return to class. "Cicero, they shot the President. President Kennedy is dead!!!" I thought there must be a mistake. This doesn't happen in "Camelot." I walked outside the gym and there it was. All hell was breaking loose as hundreds of students were running in circles screaming at the top of their lungs. Teachers were shouting "Go home! School is closed!" I got home and turned on our black and white TV. There it was: The cold truth that our president was assassinated right in front of his beautiful First Lady and the nation was going into an emotional tank. Life in America has not been the same since that day.
We didn't listen to President Eisenhower. We would soon be in a war beyond historical proportions. Other assassinations would occur: Robert Kennedy, Malcolm X, Dr. Martin Luther King and anyone else who was considered to be in the way. At the time of Dr. King's assassination in 1968, we were receiving 500 body bags per week from Vietnam. Five hundred young Americans (disproportionately Black) were coming home dead. Richard Nixon, whom Jack Kennedy defeated, would soon become president. FBI Director J. Edgar Hoover would suddenly die and the assassinations came to an end – coincidental?
Camelot never returned and we are still at war with no end in sight. I pray that one day we can return to such times but that won't happen until we put the Military Industrial Complex in its proper place. President Eisenhower was correct.
Harry C. Alford is the co-founder, president/CEO of the National Black Chamber of Commerce. Website: www.nationalbcc.org. Email: halford@nationalbcc.org.