LETTERS TO THE EDITOR: Combating a Social Ill
12/4/2013, 3 p.m.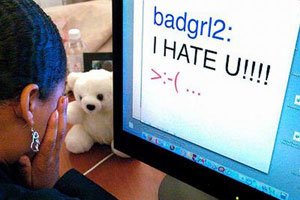 As someone who conducts research and teaches critical media studies, I was pleased to read "When Cyberbullying Gets Real," by Bianca Brooks and Sophie Varon in the paper's Nov. 21 edition.
Cyberbullying is an issue that demands our attention. While the article details the increase in bullying in the media, specifically social media networking sites, it also mentions how we can use media to combat bullying. This speaks to a larger conversation on the importance of media literacy. Schools should begin to think about how we can educate our youth on the social and technological functions of media.
With this knowledge, we can address cyberbullying via media, and also, explore ways to challenge and overcome other injustices and discriminatory practices that circulate in various media forms. I am grateful that the Washington Informer recognizes the importance and power in media, and I look forward to more articles published on this issue.
Jane Peters
Washington, D.C.
Wizards, Keep the Momentum Going!
The article by Stacy Brown, "Should the Wizards Tank the Season?" published in the November 21 paper, makes some good points about the upcoming NBA draft and its highly rated prospects.
But I would disagree with the notion of the Wizards tanking for any reason; they tank enough trying to win. The Washington Wizards need another big man, and unless the draft has a good big man we shouldn't try to do anything but win.
The Wizards have enough good swingmen and guards, and those are the positions that all the individuals mentioned in Mr. Brown's article play. Yes, they would add depth to our team, and probably a lot of excitement, but to tank for that, I don't think so.
The Wizards need to get used to winning, and that might mean looking at individuals other than the players, like the general manager and coaches.
Jason Withers
Oxon Hill, Md.