MUHAMMAD: Can Obamacare Be Fixed?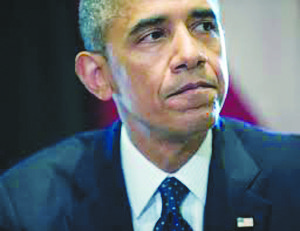 "You know, people call me a socialist sometimes," Obama continued. "But no, you've got to meet real socialists. You'll have a sense of what a socialist is."
Republicans condemn anything and everything the Obama administration does. Case in point: when the U.S. announced that it was relocating its Vatican embassy into a shared compound with the embassy in Italy, it was brushed off as no big deal by the Holy See. But for Republicans in Congress, it was just the latest "anti-religion pursuit" by the Obama administration.
A website set up by the National Republican Senatorial Committee reported: "The media is reporting that President Obama plans to close the U.S. Embassy to the Vatican," the site reads. "This is just the latest anti-religion pursuit of this Administration, a slap in the face to Catholic-Americans around the country that weakens America's position as a global leader."
The embassy is not closing, nor will the size of the staff assigned to Vatican affairs be reduced, but the State Department estimates that the relocation will save the federal government $1.4 million a year. No matter.
The sad reality is that instead of working to reduce this country's skyrocketing health care expenses, or make anything else operate correctly for that matter, there are too many folks who simply despise the president, and they would rather see the entire country suffer than to see this president succeed at anything.