Senate Clears Way for Obama Nominations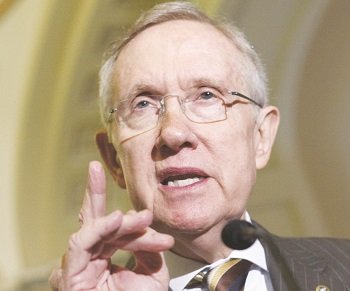 DeWeever, 44, president and CEO of Incite Unlimited, LLC., a local consulting firm, said it has been interesting to hear reactions.
"People are saying it's undemocratic, but we've had a tyrannical minority," she said. "There are consequences to elections. This president has been hampered like no other president by the complete bastardization of the filibuster."
"The Circuit Courts with their right wing ideologues illustrate that the GOP has done an amazing job of court packing and solidified it by not allowing Obama to provide balance. If we don't exercise the power that we have, we've already lost. There's no point in winning elections and not being able to govern."
And what of any future Republican retaliation?
" … We will cross that bridge when we come to it," said Jones-DeWeever. "Ninety-nine percent of what this president has tried to do has died in Congress. Democracy wasn't working because the other side was obstructing."
Obama had been thwarted by Senate Republicans who consecutively blocked all three of his nominees to the D.C. Circuit Court of Appeals. They also rebuffed Rep. Mel Watt (D-N.C.), nominated to head the Federal Housing Finance Agency.
"The D.C. Circuit, considered the nation's second-highest court, has three vacancies. These are judgeships created by Congress. Chief Justice John Roberts and the Judicial Conference of the United States believe that these vacancies should be filled, not removed. And my constitutional duty as President is to nominate highly qualified individuals to fill these vacancies," Obama said recently. "Judge Robert L. Wilkins, Patricia Millett and Nina Pillard received the highest possible rating from the non-partisan American Bar Association. They have broad bipartisan support, and no one has questioned their merit. Yet, Senate Republicans have blocked all three from receiving a yes-or-no vote."
"… Four of my predecessor's six nominees to the D.C. Circuit were confirmed. Four of my five nominees to this court have been obstructed. When it comes to judicial nominations, I am fulfilling my constitutional responsibility, but Congress is not."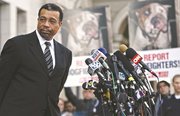 The GOP has used filibusters in an unvarnished and unabashed attempt to maintain the ideological makeup and conservative tilt of the U.S. Court of Appeals. The Court is considered by many to be the second most important in the country because of the judges' work in shaping the country's laws, and interpreting the constitutionality and import of regulations and federal legislation as it relates to the environment, energy policy, voting rights, national security and campaign finance laws.
Local attorney Billy Martin was one of several lawyers and civil rights activists with The Leadership Conference on Civil and Human Rights who participated in a conference call demanding that the Senate move on Wilkins and other nominations.
"We [the National Bar Association] was founded when lawyers of color were barred, not allowed to use the Circuit Court library," he said. "Justice Thurgood Marshall and Charles Hamilton Houston used the law to enforce and demand civil rights for all of our people. Using filibusters is unconscionable. It's not fair, not just. The rule of law says everyone should have the opportunity to vote. A vote up or down is what the Constitution demands."
Former Florida Congressman Allen West said Reid has created a dangerous precedent.
"The filibuster ensured that the minority have their rights protected. The Founding Fathers put it there," said West during an interview following the Senate's action. "If Democrats are in control until Jesus comes, then they won't have to worry about what they did."
"Republicans have threatened to do it before but they would never have done this," said West, 52, now a Fox News contributor. "This should give us sincere concern. Reid should have followed the established rules of the past 215 years. If you want to argue a case for filibusters, that's one thing. About 90 percent of [Obama] nominees were confirmed. This is a violation of checks and balances. If you don't want any opposition or people to bring up issues of concern, then you can do what they did."
Follow Barrington M. Salmon on Twitter @bsalmondc.