Nelson Mandela, Former South African President, Dies
Anti-Apartheid Hero Mourned Around the Globe
Stacy M. Brown | 12/5/2013, 4:48 p.m. | Updated on 12/6/2013, 12:27 a.m.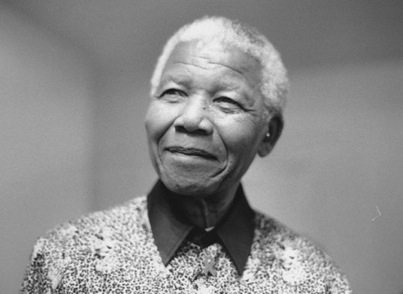 Bilchik, an editorial producer at CNN and a former anchor and talk show host on South African TV, said Mandela turned out to be the savior of all South Africans.
"It's a truly integrated society now. In fact, we have a generation of South Africans who didn't grow up during apartheid who are called the 'born frees,"'said the Atlanta resident during an earlier interview. "It's truly a different place, the feeling, people's rights, are all extraordinarily different but it's not nirvana. You can't glorify it but to have seen the change of a society from apartheid to one of the most democratic in the world is extraordinary. When you look at the Arab Spring, the miracle of South Africa is highlighted."
Bilchik said she's had the honor of meeting Mandela a number of times and is great friends with some of his grandchildren. She acknowledged that South Africans had a difficult time preparing for his transition.
"It's really the end of an era. It's so interesting. I've thought about it a lot," she said. "It's the end of an extraordinary period of history. His daughter texted me and told me she was coming back [from overseas] and I had an overwhelming sense of sadness. The legacy certainly remains."
"The world will look at him as someone who spearheaded the new South Africa. He changed one country and had an impact on the world. He created a country stable enough to host the World Cup and he had the capability to turn a nightmare into a dream, a dream into a vision and a vision that is South Africa."