National Day of Action for Education Celebrated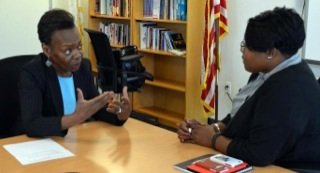 Thousands of students, parents and teachers from more than 60 cities including Baltimore, Philadelphia and New Orleans participated Monday in an event focused on opposing education reforms that have closed hundreds of neighborhood schools and affected numerous families and communities.
The National Day of Action, a daylong program organized by a coalition of labor, civic and civil rights organizations, aimed to shed light on an explosion of charter schools run by large private corporations – a trend that event organizers say threatens the value of traditional public schools.
As a result of charter school takeovers, students from disadvantaged backgrounds are suffering from the lack of equitable funding and resources for their schools, participants said.
"The Day of Action is important because young people are under attack when it comes to public education," Tre Murphy, an 18-year-old senior from Baltimore who plans to attend Howard University or Bowie State University next fall, told theroot.com. "We have found that the educational decision-makers do not value the thoughts and opinions of young people. That creates a critical gap when it comes to making decisions about our future."
Elizabeth Davis, newly-elected president of the Washington Teacher's Union, said the organization agreed to be a part of the national launch of principles that began Monday because of its goal to "unite citizens around education."
"One of the main reasons we got involved is because WTU [members] decided that our organization should be at the forefront of reform in the District of Columbia," she said during a Dec. 5 teleconference with reporters.
Davis alluded to a fraction of the more than 1.6 million students in the nation who are currently enrolled in 5,000 independently operated charter schools.
"We have the proliferation of charter schools growing especially in those areas [of the District] where the most underserved students live," she said.