Round 2: Second Snowstorm Approaches D.C. Region
WI Web Staff | 12/9/2013, 6 p.m. | Updated on 12/10/2013, 8:55 a.m.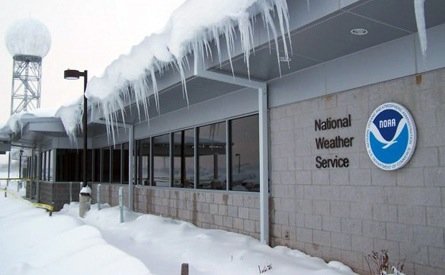 The D.C. region, fresh off an icy winter storm that brought several inches of snow and sleet over the weekend, will get hit with another blast on Tuesday that will bring even more snow as the morning rush hour begins.
A winter weather advisory is in effect until Tuesday at 2 p.m. The storm is expected to start with sleet, then change to snow and drop two to five inches before tapering off in the afternoon.
In anticipation of the storm, all D.C. public schools have been closed Tuesday, as well as the city government. The Department of Parks and Recreation aquatic centers, recreation facilities and administrative office are closed. All programs, events and activities are cancelled.
The D.C. Snow Team, a collaborative effort of the city's Public Works and Transportation departments, will deploy more than 200 plows to commercial and residential streets Tuesday morning, officials said.
"The upcoming storm will present its some challenges," said DPW Director William O. Howland Jr. "Sleet is expected to start falling during the early morning rush hour before changing to snow about 8 a.m. That means traffic can be affected so we urge motorists to travel cautiously."
Forecasters predict the snow will be heavy, which could lead to power outages from downed wires. Pepco urges the public stay away from downed wires and report them and any outages to 1-877-737-2662.
City officials ask property owners to pre-treat the sidewalks in front of their homes and to clear snow from their sidewalks within 24 hours of the storm's end, as well as assist elderly and disabled neighbors with clearing their sidewalks. Motorists are asked to clear all snow from the vehicle first, then drive cautiously.
Residents are encouraged to go to snow.dc.gov for updates and alert.dc.gov to sign up for emergency alerts and notifications from Alert DC.
When the temperature or wind chill is 32 degrees or below, the city issues a Hypothermia Alert, which allows the homeless or anyone in need of assistance to call the Shelter Hotline at 1-800-535-7252 or the mayor's call center at 311.
Leaf collection had been suspended Friday in preparation for Sunday's storm, but will resume as soon as possible after Tuesday's storm passes. Collections in Area A neighborhoods will continue until they are finished.
Mayor Vincent Gray's Annual Senior Holiday Celebration, which was scheduled for Tuesday at the D.C. Armory, has been postponed until Thursday, Dec. 19 at 10 a.m. All tickets previously distributed will be honored.