S.C. Sheriff Refuses to Lower Flag for Mandela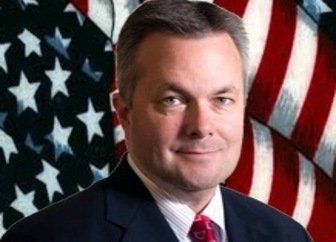 A sheriff in Pickens County, S.C., has refused to lower the American flag in honor of Nelson Mandela, under the contention that the former South African president was not an American.
Mandela, who had been battling a respiratory illness, died Dec. 5 at the age of 95.
In refusing to pay tribute to the international icon, Sheriff Rick Clark defied an executive order from President Obama that directs flags at all public buildings and grounds to remain at half-staff through sunset Monday.
"It's just my simple opinion that the flag should only be lowered to half-staff for Americans who sacrificed for their country," Clark told a local CNN affiliate. "We should never stray away from that."
Clark said he's nevertheless always liked Mandela and been proud of his accomplishments.
While many disagree with Clark's stance, a spokesperson for the department said the sheriff won't be disciplined.
"He's not breaking a law. It's his decision. And I support [that]," said Creed Hashe, chief deputy sheriff.