Budget Agreement Reached to Avert Another Government Shutdown
WI Web Staff | 12/10/2013, 6:25 p.m.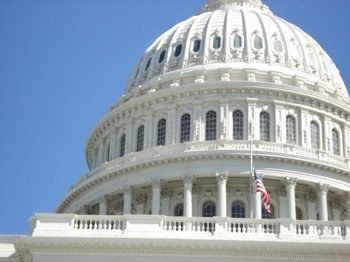 A bipartisan group of Congressional negotiators struck a deal Tuesday for a budget agreement that eliminates arbitrary forced spending cuts.
The agreement, which will restore about $65 billion in programs cuts, will avoid another looming government shutdown if Congress passes it. Votes are expected in both the House and Senate by the end of the week.
Sen. Patty Murray (D-Wash.) and Rep. Paul Ryan (R-Wis.), who announced the deal just after 6 p.m. Tuesday, said the agreement will set new spending levels for the next two years and reduced the federal deficit by $23 billion, Politico reported.
The agreement set a spending level of $1.012 trillion for discretionary spending in fiscal 2014.
The bipartisan effort was a departure from the venomous battling between Democrats and Republicans that resulted in a 16-day government shutdown in October. The agreement to end that shutdown kept the government open through Jan. 15, raised the debt limit through Feb. 7 and required the House and Senate to assemble a group of negotiators to reach a permanent deal on the 2014 budget by Dec. 13.