Mormons Explain Onetime Ban on Black Clergy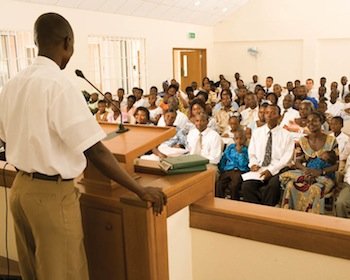 Leaders of the Mormon Church recently stepped up to explain why they lifted a ban 35 years ago that kept black priests out of its pulpits.
A respondent claimed that the ban "was removed around the time the effects of the civil rights movement were taking hold," but it wasn't until a statement renouncing the ban was posted last week on the Church of the Latter-Day Saints' website that a detailed explanation was given for why clergy of African descent had been barred.
"The Church disavows the theories advanced in the past that black skin is a sign of divine disfavor or curse, or that it reflects actions in a pre-mortal life; that mixed-race marriages are a sin; or that blacks or people of any other race or ethnicity are inferior in any way to anyone else," the statement reads. "Church leaders today unequivocally condemn all racism, past and present, in any form."
"I'm thrilled," Margaret Young, an adjunct professor at Brigham Young University who made a documentary about black Mormons, said in an interview. "[The statement] went so much further than anything before has done."