Dental Homes Can Save Lives
12/11/2013, 2 p.m.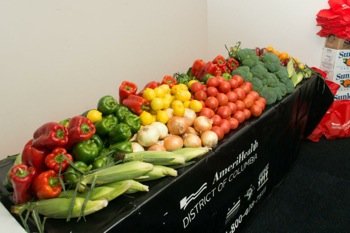 A home is more than a building with walls and a roof…it's a place you can trust to be safe, to be filled with people who care about you. AmeriHealth District of Columbia explains why it is important to have a Dental Home.
The high-pitched drilling sound is what does it for most people. It is enough to make your jaws clench and lips tremble. That single sound embodies the deeply rooted fear that many people have of the dentist. For some, the noise triggers bad memories. For others, it creates an expectation of pain or worse, the unknown. We wonder: Why is it so loud? Why is the dentist smiling? Does he have to have that tray filled with sharp tools? And why is there gauze? Will there be blood?
Relax.
The job of the dentist isn't to torture you. It is to help you have a healthy mouth. It's to preserve your teeth. It is to give you confidence when you smile and speak. That's why finding the right primary dental provider and setting up a "Dental Home" is key to having a great experience.
Having a Dental Home means that your oral care is done by a licensed dentist in a place that is safe and pleasant. It means you will receive regular attention by a provider with whom you create a relationship. This provider will listen to you, guide you and make sure you get the best care. He or she will also be able to provide referrals to specialists.
A Dental Home is a place you can trust.
"Going to the dentist in 2013 is not like going in 1983," says Larry Paul, DDS, a dental director for AmeriHealth. "It's much gentler now. Dentists are more sensitive and interested in managing pain." According to a 2007 Medical Expenditure Panel Survey, almost 55% of children in the US have never been to the dental office. And only 34% of African-American children have been treated by a dentist. Those numbers need to be better. Lives depend on it.
In 2007, 12-year-old Kyle (not his real name) couldn't get to a dentist. The bacteria from his infected tooth had spread to his brain. Even with 2 operations and 6 weeks of hospital care, doctors were not able to save him. He died. And it all started with a toothache.
It's important that you work with your health insurance provider to set up a Dental Home. When you have a Home, your dentist will help you avoid emergencies. But you have to take the first step by making an appointment.
AmeriHealth DC assigns a dental home to all our members and offers transportation to and from appointments. We also provide prescription drug coverage and personal support from nurses. We are with our members every step of the way. And we are committed to serving those who need it most because care is the heart of our work.