IMPACT Partnership Program Empowers Parents of Children with Asthma
AmeriHealth District of Columbia, Children's National Medical Center and Breathe DC partner to fight childhood asthma
12/11/2013, 2 p.m.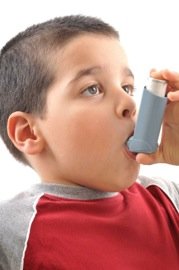 With AmeriHealth DC's help, patients are guided back to getting long-term care from their primary care providers. Care is also coordinated with school nurses and others who are involved with looking after the child. "It's all about caring and compassion," Dr. Fracasso notes. "That's what we all want to give the patient."
Creating awareness

Despite many families having children that suffer with asthma, there are still a lot of parents who don't know how to manage it. The condition is a chronic one that needs special attention. Kids may need to use inhalers. Or they may need to use sprays. There are many different types of medications. And they may need to be taken at different times. Asthma is not like a cold that comes and goes. It can be a challenge to keep up with it all, but there is help to control it.
Breathing should be easy. Most of us do it about 20,000 times a day. We breathe without thinking. Whether short and shallow or long and deep, we inhale and we exhale. AmeriHealth DC is proud to partner with IMPACT DC and Breathe DC to make sure every breath counts. Our goal is help children get care, stay well and build healthier communities.