LEON: 'Madiba' a Principled Warrior and Revolutionary
Dr. Wilmer J. Leon III | 12/11/2013, 3 p.m.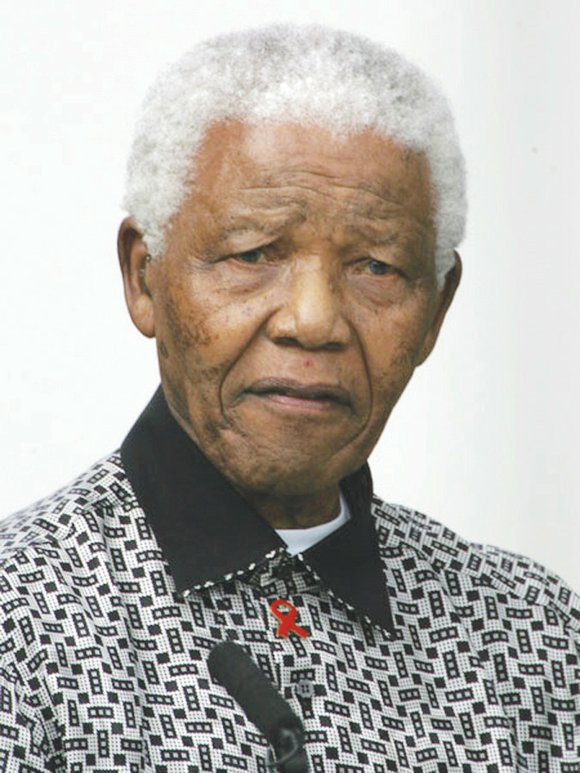 Before he was elected president there were approximately 4 million socially, economically, and politically disenfranchised Black South Africans. During his presidency there were millions of socially, economically, and politically disenfranchised Black South Africans, as there are still today. I do recognize that this is partially due to the fact that even as the democratically elected president of South Africa he did not control the natural resources of his country; he did not control the military, and did not control the factors that impacted its economy. That's the reality of being the first Black president within the greater context of a white supremacist power structure.

As President Obama expresses Americas condolences to the Mandela family and the people of South Africa, he should also apologize to them for the CIA's involvement in the initial arrest of Mr. Mandela. He should apologize to them for President Reagan's policy of Constructive Engagement. Reagan's vetoing legislation and blocking attempts by the United Nations to impose sanctions and to isolate South Africa.
Madiba was a principled warrior. During the June 21, 1990 Town Hall Meeting in Harlem – Ken Adelman from the Institute of Contemporary Studies asked Mr. Mandela about his relationships with Yasser Arafat, Col. Gaddafi, and Fidel Castro and tried to get him to renounce his association with them. Mr. Mandela responded, "One of the mistakes many political analysts made is to think that their enemies should be our enemies. That we can't and will never do. We are an independent organization engaged in our own struggle. Our attitude towards any country is determined by that country's attitude toward our struggle…Yasser Arafat, Col. Gaddafi, and Fidel Castro support our struggle to the hilt. Not only with rhetoric but by placing resources at our disposal for us to win our struggle."
It's interesting to note that in 1960 when Fidel Castro came to America he went to Harlem. Months after Madiba was released from prison he came to America and visited Harlem as well.
During the same meeting Mr. Mandela also said to Henry Siegman from The American Jewish Congress "We identify with the PLO because just like ourselves they are fighting for the right of self-determination." Madiba demonstrated in those exchanges that was not going to be bullied by outside interests and take positions that were not based on principle and contrary to the stated mission of the ANC. Many individuals in positions of "leadership" within the African American community would be well served to follow President Mandela's example. There's a lot to said for and gained by sticking to principle.
Facing death by hanging at his 1964 trial for treason in Pretoria, South Africa Mr. Mandela said, "During my lifetime I have dedicated myself to this struggle of the African people…I have fought against white domination, and I have fought against black domination. I have cherished the ideal of a democratic and free society in which all persons live together in harmony and with equal opportunities. It is an ideal which I hope to live for and to achieve…But if needs be, it is an ideal for which I am prepared to die."
I submit that contrary to President Obama's observations, most people who truly understand the arc of Madiba's life really draw strength from the example of renewal and reconciliation and resilience that Madiba made real as a principled warrior and uncompromising guerilla fighter. The revolutionary who was willing to die for the freedom of his people.
Dr. Wilmer Leon is the producer/host of the Sirisu/XM Satellite radio channel 110 call-in talk radio program "Inside the Issues with Wilmer Leon." Go to www.wilmerleon.com or email him at wjl3us@yahoo.com.  Follow him on Twitter @drwleon and Dr. Leon's Prescription at facebook.com.