LETTERS TO THE EDITOR: Gray Stands a Good Chance
12/11/2013, 3 p.m.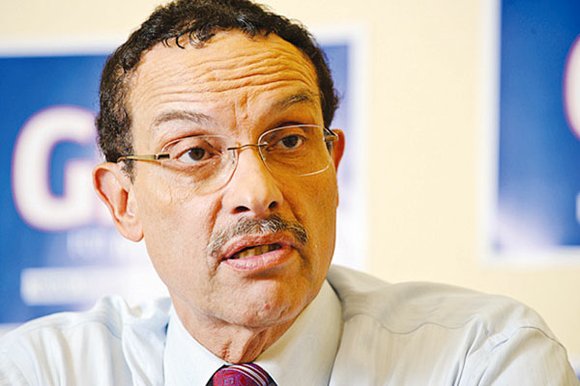 Thanks so much for Barrington Salmon's article, "Gray Jumps into the Fray," that appears on the front page of the Dec. 5-11 edition.
The article is well-written, fair and provides reasonable insight into what residents can expect in terms of more effective government.
With that said, I think that Mayor Vincent Gray – who, for one thing already has the name recognition over some of his Johnny-come-lately-opponents, and whose record of accomplishment clearly speaks for itself – stands a good chance at re-election.
For instance, despite comments to the contrary that Gray is just an incumbent trying to play catch-up, he has been highly applauded across the country for his defiance halting city operations during the recent government shutdown, and the strident efforts he's made promoting statehood for a city that's revered as the nation's political powerhouse, yet ironically lacks a voice in Congress.
I wholeheartedly agree with Mr. Salmon's salient points that the mayor has strategically guided this city into a model of technological advances and booming construction that have forced other cities to stand up and take note.
Yes, there's that cloud of suspicion that's hovered over Gray surrounding his 2010 campaign, but that's all that's been – a suspicion. However, like he said, "I've said what I plan to say about this. I've said enough," and I agree.
Let's move beyond distracting allegations – that after three years still bear no substance – and get on with the business of providing good government in the District.
We can get there by applauding Gray's valor in the face of adversity, while maintaining his vision for taking the District where he wants it to go, as one of its most effective leaders.
Carolyn Martin
Washington, D.C.
Best Regards to Jaylen
I always enjoy reading Sam P.K. Collins' articles, and just had to make that known after reading his "Local Nonprofit Launches Respite Care Center" in the Dec. 5-11 edition of the Informer.
I particularly want to thank the writer for bringing attention to autism among African-American children, because while such cases are generally on the rise, most times due to a lack of education and resources, the condition – which impedes a child's developmental abilities – goes largely undiagnosed in the black community.
Also, without the early intervention that's key to treatment – autistic African-American children are often one to two years older than white children before they're diagnosed.
However, as one of the people in the article commented, "people don't want to think anything is wrong – especially if it doesn't look wrong."
In closing, I want to commend Jaylen's mother, for making it a priority to stay on top her son's education on every level, as well as the efforts of staff at the F.A.C.E.'s Place Respite facility in Silver Spring, Md.
They all have my utmost respect for the manner in which they are working with Jaylen to hone his skills and abilities, and in making the center a special place for other autistic children and their families.
Anne Johnson
Washington, D.C.