Mandela's Legacy Looms Large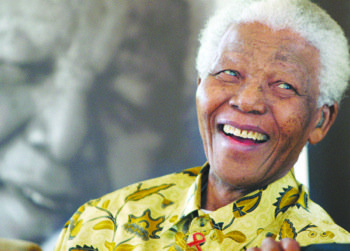 The Rev. Al Sharpton is one person who wouldn't allow the lies to go unchecked, telling a panel on MSNBC over the weekend, that America was on the wrong side of history.
Reagan considered Mandela and the African National Congress communist; opposed Mandela being freed from prison; vetoed the 1986 Anti-Apartheid Act; and was a vigorous and vocal supporter of the South African government, along with his buddy British Prime Minister Margaret Thatcher.
But for people like Bishop Desmond Tutu, during this time, politics takes a back seat to his friend's immense legacy.
"Madiba's own passion for equality and democracy … had nothing to do with extrinsic attributes or circumstances as ethnicity, skin color or social standing," Tutu said in a column that appeared in The Independent in Britain. "His opposition to injustice, racism and oppression were thus, not just political and ideological but in a very real sense deeply religious as well."
"The former terrorist could have those who used to think of him as public enemy No. 1 eating out of his hand. He awed everyone as a spectacular embodiment of magnanimity and forgiveness, and he saved our land from the bloodbath that most had predicted would be our lot in resolving the problem, of apartheid's vicious oppression of the vast majority of our motherland's population."