Providence Hospital Merges with Unity Health Care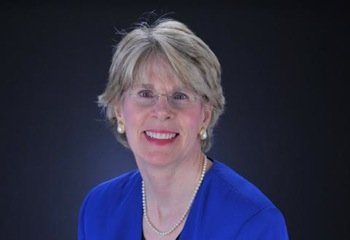 While Providence Hospital in Northeast has the distinction of being the District's longest and continuously operated medical institution, Unity Health Care enjoys a well-documented history of doing more to help those with less.
Today, the two health care providers have merged, creating a partnership officials said will better serve Washington, D.C., area residents, in part, because the corporations have made a public declaration of mutual commitment that will allow them to expand upon their ability to provide quality, affordable and convenient health care to the community.
"About 28 years ago when we were founded, we were the health care for the homeless," said Vincent A. Keane, president and CEO at Unity Health Care, Inc., in Southeast.
"Health care in the District wasn't as good then as it is now, and this arrangement allows us to improve quality," Keane said.
Elements of the partnership had already been in place since the passage of the Affordable Care Act three years ago, said Amy Freeman, CEO of Providence Hospital.
"The real goal here is to provide better outcomes for residents of Washington, D.C., at lower costs," said Freeman, who since 2010, has served as president and CEO of Providence, where she began a career in nursing more than 30 years ago.
Freeman's responsibilities includes overseeing operations at Providence, a 408-bed community teaching hospital; Carroll Manor Nursing and Rehabilitation Center in Northeast, Perry Family Health Center in Northwest; and the Ft. Lincoln Family Medicine Center in Colmar Manor, Md.
Additionally, Freeman oversees the hospital's Center for Life prenatal and obstetrical care program, the Seton House Behavioral Health, and the management of Congress Heights and Model Cities Senior Wellness Centers.
Keane, who assumed the top post at Unity in 1990, previously served as a Catholic priest who dedicated himself to helping homeless Washingtonians receive health care.
A past recipient of the prestigious National Association of Community Health Centers John Gilbert Award for championing community health care, Keane has helped to increase services for the homeless, raised the profile of non-profit clinics, and many credit him with turning around the fate of federally qualified health centers in the city.
"The Providence-Unity partnership will transform the way health care is provided to the city's residents by leveraging the power and reputation of two historic Washington health care providers to deliver convenient specialty health services of the highest quality," Freeman.
Since Providence and Unity each serve those in what are considered vulnerable and underserved communities, Keane said there remains a challenge in convincing many local individuals to seek care.
"Yes, it's going to take a long time, but we have to identify certain measures by which we'll hold ourselves accountable and make it easier for those in the various communities to come in," Keane said.
The brand new partnership should also help because of the long and effective history the entities share, Freeman said.
Since Unity's inception, Providence and Unity have collaborated on grant development, physician resident training, and providing OB/GYN, breast care services and hospitalizations to the community, she said.