SALMON: Mandela's Influence Runs Deep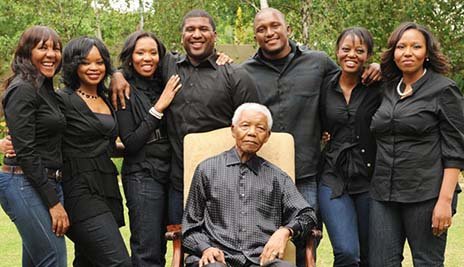 My friends and I devoured the speeches, stories and shared recollections of the man himself: regal, humble, moral, principled, a leader, dignified, a fighter, stubborn, defiant. To a young man searching for himself, I saw some of him in me and aspired to grow and evolve into a person as principled as Mandela.
Mandela's given name is "Rolihlahla," which means "troublemaker." So it should come as no surprise that he was so instrumental in toppling an entrenched and insidious political system, because as he noted, he got his iconoclasm honestly from a father who "possessed a proud rebelliousness (and) a stubborn sense of fairness…"
The powerful final words Mandela uttered at the end of the Rivonia treason trial in 1964, in my mind, capture the essence of the man:
"During my lifetime I have dedicated myself to this struggle of the African people. I have fought against white domination, and I have fought against black domination. I have cherished the ideal of a democratic and free society in which all persons live together in harmony and with equal opportunities. It is an ideal which I hope to live for and to achieve. But if needs be, it is an ideal for which I am prepared to die."
When the obituaries and accolades fade, one question remains: Will we properly honor Mandela's legacy, slide back into complacency or fight as he did against all forms of inequality and injustice?
The choice is entirely ours.
Barrington M. Salmon, a senior staff writer for The Washington Informer, has been writing for 28 years.