Watt Confirmed as FHFA Director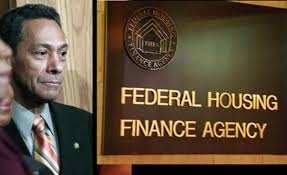 The U.S. Senate confirmed North Carolina Rep. Melvin L. Watt as director of the Federal Housing Finance Agency, seven months after President Obama nominated him to head the agency charged with overseeing and regulating mortgage finance conglomerates Fannie Mae and Freddie Mac.
The pick was not met without controversy, as some Senate Republicans argued that the job required far more technical knowledge than a politician such as Watt could provide, especially as the housing market struggles to recover from the 2008 subprime mortgage crisis that crippled the nation's economy.
Obama nevertheless said Watt, 68, who has served on the House Financial Services Committee for the past two decades, is capable of preventing another collapse, calling him "the right person to protect Americans who work hard and play by the rules every day."
"He'll be the right regulator to make sure the kind of crisis we just went through never happens again," Obama said Wednesday.
Shaun Donovan, who heads the U.S. department on Housing and Urban Development, said the confirmation signals a continued path of recovery for the housing market.
"After decades in both the public and private sectors, Mel has developed a proven track record of protecting consumers, fighting abuses, championing economic growth and working across the aisle on important issues that benefit the common good," Donovan said. "I am confident that his tenure will be marked by progress."
Watt's Congressional Black Caucus colleague Marcia Fudge also applauded his confirmation.
"He's been in his community, the House of Representatives and in the Congressional Black Caucus," Fudge said. "Congressman Watt will be an exceptional leader of this agency, safeguarding policies that protect consumers and ensuring lender accountability."