Ben Jealous to Be Honored by Progressive Maryland
NAACP Leader Among Honorees at Annual Gala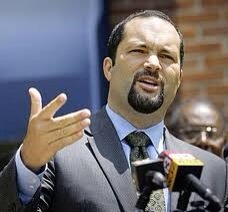 Ben Jealous is among those who will be recognized at this year's Progressive Maryland Awards Gala.
Jealous topped the list of honorees at the annual fete, which highlights progressive advocacy communities, progressive individuals, lawmakers, and gains made for working families. Honorees also include former Wal-Mart workers and activists Tonya C and Lana Stewart.
Jealous, 40, who became the youngest president in the 104-year history of the NAACP in 2008, announced in September that he is stepping down from the post at the end of the year.
For more Prince George's County/Maryland news, follow @JoshuaGarnerDC on Twitter.