Mac McGarry, 'It's Academic' Host, Dies
WI Web Staff | 12/12/2013, 11:30 p.m.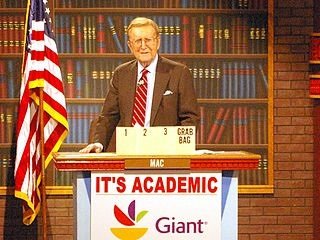 Mac McGarry, the iconic host of the local quiz show "It's Academic," died Thursday, Dec. 12. He was 87.
McGarry, who had been battling pneumonia, died at his Potomac, Md., home, WTOP reported.
The show, which began in 1961 and is the longest-running television quiz show ever, is a Saturday-morning staple in which high school students compete by answering questions on various topics.
McGarry, who hosted the D.C. version of the show since its inception, retired in 2011, with WTOP anchor Hillary Howard succeeding him.